The New D'Agostino Amplifiers…
May 19, 2011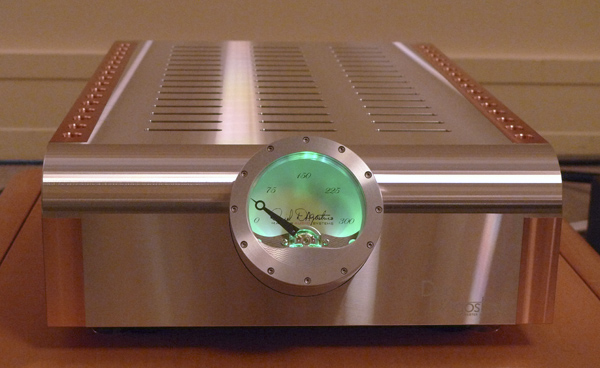 I went to the Innovative Audio Video showrooms recently in NYC to check out Dan D'Agostino's new amplifier, The Momentum. The store was filled with customers and audio press. Dan is one of the founding fathers of American high-end audio, and started his first company, Krell Industries, in 1980 where he served as its chief engineer for 30 years, designing amplifiers, preamplifiers, CD players, surround-sound processors, subwoofers, and speakers.
The Momentum is a 300 watt monoblock power amplifier (you need two for stereo). The machined from solid aluminum billet and copper chassis is painted with high-gloss clear coat; it is one of the most beautiful components I've ever seen. How did it sound? Well, let me put it this way, it was so good it mesmerized a room full of audiophiles! During the 20 minute demo not one person talked, I don't think I've ever witnessed that before. I heard a few Momentum demos that night with a range of Wilson Audio speakers: Sophia Series 3, Sasha W/P, and Alexandria Series 2. The sound was highly transparent and pure with all three speakers.
The Dan D'Agostino Momentum amplifier retails for $45,000 a pair; a matching preamplifier will soon be offered by the company.
-Steve Guttenberg