The JBL L-100 Classic
June 6, 2019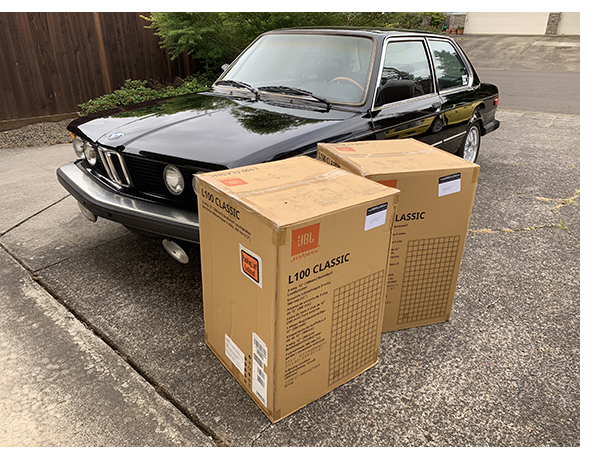 In 1982 I wanted three things: A Nikon F2 with motor drive, a BMW 320i and a pair of JBL L-100s. I got two out of three. I needed the Nikon to earn a living, and a new 3-series was about 13k, well equipped. But I did get a pair of L-100s and they rocked.

But then I became an audiophile and I was too cool to have JBLs. I bought a pair of Magnepans and got serious about hifi.

As the years passed, the L-100s kept nagging and a few pairs of vintage L-100s have come and gone. I still have a pair of originals, which have been modded to sound a bit better than I remember. I drag them out once in a while and connect them to my Nakamichi 600 wedge series components, lamenting how far hifi has come in 4 decades.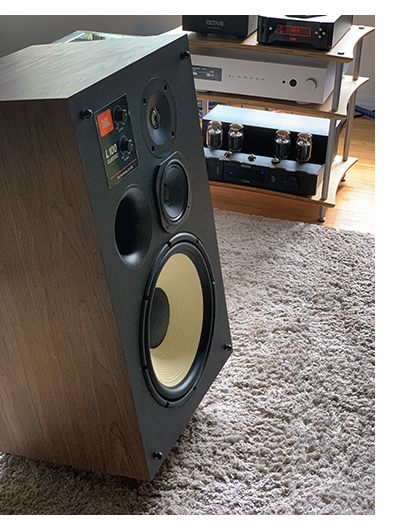 That all changed at last years Rocky Mountain Audio Fest. Harman was showing the new, Classic L-100s in orange! Woo hoo, the signature foam block grilles were back! And the sound was out of this world good.
Today, I use a Nikon D800, and there's a fairly clean 83 320i in the driveway for old times sake, but it's more like my vintage L-100s. Not modern transportation anymore.
But these new L-100s rock. The first track played is Joni Mitchell's "Car on a Hill" and it's the late 70s again. Awesome.
– And a big thank you to Steve Rowell at Audio Classics for making this happen.