Mark Marcantonio's 7 Cheap and Cheerful Favorites
December 15, 2014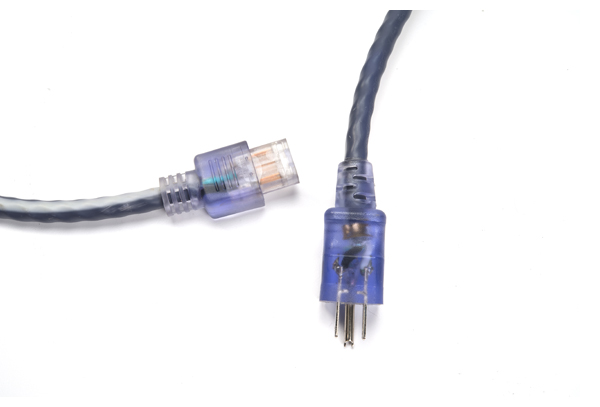 As the guy on the TONE staff who covers some of the more "reasonably" priced gear, I am a big fan of trickle-down technology. Amazing things are happening at the high end of the audio food chain, which means that what was once reference-grade technology is now available in much more affordable and even entry-level components. And so the pool for high-quality but inexpensive gear is growing. I've had the opportunity over the last few years to audition and review a lot of amazing examples. What follows are seven of my standout favorites.
Shunyata Venom 3 Power Cord
$125
So, it's time to replace those stock power cords sticking out the back of your recently upgraded system, but the thought of saving up some serious cash for just one replacement cord at a time makes you ill. Try a different approach. The Venom series power cords from Shunyata Research are designed for budget-conscious yet discriminating listeners, and it was developed as a way for users to affordably upgrade their entire system. For just $125, each the Venom 3 power cord has been widely praised for providing great value.
The company's president, Caelin Gabriel, has put together all the critical elements: Shunyata-specified CDA 101 12-gauge oxygen-free copper, slow and steady cryogenic treatment, 100-percent aluminum shielding and brass connectors—the same base features found in the company's excellent Helix series power cords. Don't believe your ears? Hook one up to you high-definition television and see the improvement in color saturation and black level. My entire system receives its juice via the plum-colored Venom 3.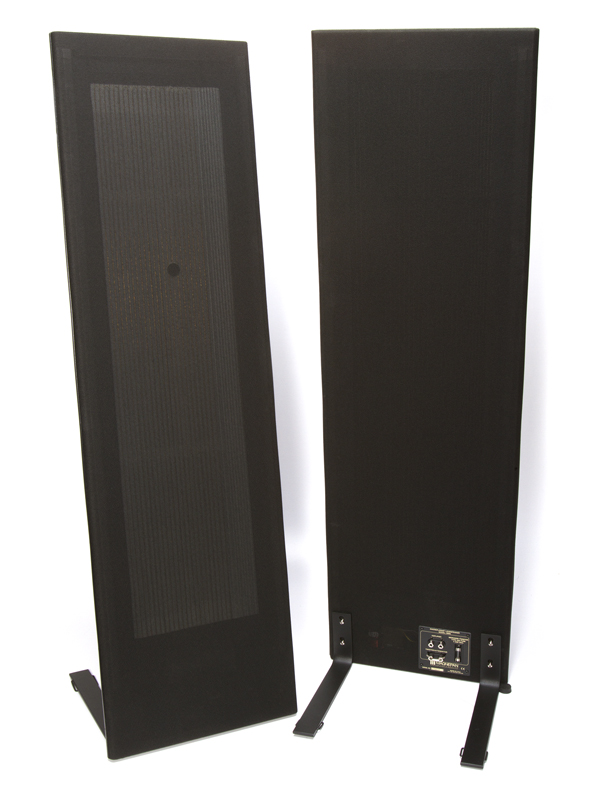 Magnepan MMG
$599
With so much mystique surrounding panel loudspeakers, there's no better place to start than with Magenapan's entry level speaker.  The MMG can only be purchased directly from Magnepan, and thanks to their eliminating the dealer markup, you get a remarkable speaker for a very reasonable price.  While the MMG lacks the treble extension of the ribbon tweeter in the higher priced models, they are much easier to drive, making them a fit with a much wider (and less expensive) range of amplifiers.
The most interesting aspect of these speakers is that they will provide pleasant, room filling sound with a mass market receiver, yet they really come alive with a big, high current solid state amplifier, so they can be the last component you replace as you move down the upgrade path.
Magnepan has recently introduced a "Super MMG," featuring a center bass panel for $1,200, and while it reveals more music than the original (which is still offered), it takes away from the mega budget ethos of the MMG.  The original MMG is perhaps one of the best buys in all of high end audio, and still the one I suggest to all my friends.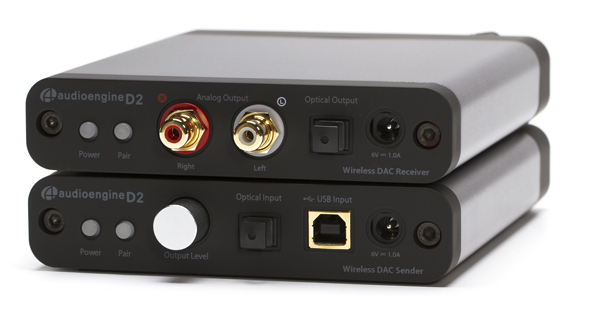 Audioengine D2 24-Bit Wireless DAC System
$599
For those in search of a quality but budget-friendly solution for wirelessly transporting music from their computer/server in one room to their audio system in another, Audioengine offers the two-piece D2 wireless DAC system. It consists of a sender and a receiver unit, with a range of 100 feet. I found clean, quality sound at 70-plus feet and through several walls.
The 24-bit, 192-kHz asynchronous DAC of the receiver unit is controlled via the PCM1792A chip. The D2 does a very good job for a budget DAC at extracting the inner details from various recordings. The system does a particularly good job of resolving female vocals like Kathleen Edwards and mallet-played percussion instruments. And the DAC section is definitely not an afterthought. Users with multiple systems can add as many as three receivers. The D2 system continues Audioengine's streak of impressive but affordable gear.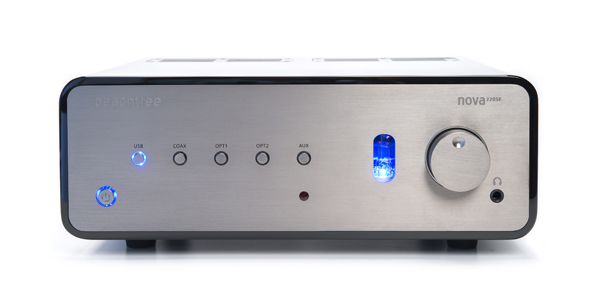 Peachtree Audio nova220SE Integrated Amplifier
$1,999
Musical, powerful, solid and sexy are all words that accurately describe the Class-D nova220SE integrated amplifier. Sporting 21st-century input choices (USB, two optical and a coaxial), along with a very respectable built-in ESS Sabre 24/192 asynchronous DAC, the nova220SE is a digital-music-lover's dream. Making the amplifier section sound even sweeter is a tube buffer in the preamp section.
At 220 wpc into 8 ohms, the nova220SE has no problems holding a solid grip on the notoriously power-hungry Magnepan 1.6s, even when the loads drop into 2-ohm territory. Skip the worries about careful speaker matching with this chip-based amplifier section; it plays nicely with at least five very different speakers types. And with a built-in DAC, the nova220SE a financial and sonic bargain.
Rega RP1 Turntable with Ortofon OM5 Cartridge
$450
Looking for a turntable to start your vinyl journey? Head straight to the Rega RP1. Take it from someone who was in this mode a few years ago, when I wanted to reacquaint myself with analog but needed to stay on a slim budget (though the stunning Rega P9 at the TONE studio had me thinking of taking a second job). The RP1 has more than satisfied my thirst.
Ridiculously easy to setup and ground-wire free, the RP1 does all the basics right. Later on, one can move up the cartridge ladder from the solidly performing Ortofon OM5. (I'm currently running the Super OM40 with excellent results.) With the RP1, Roy Gandy of Rega has created a turntable that both the vinyl-curious youth and the reminiscing rest of us budget audiophiles can enjoy for years to come.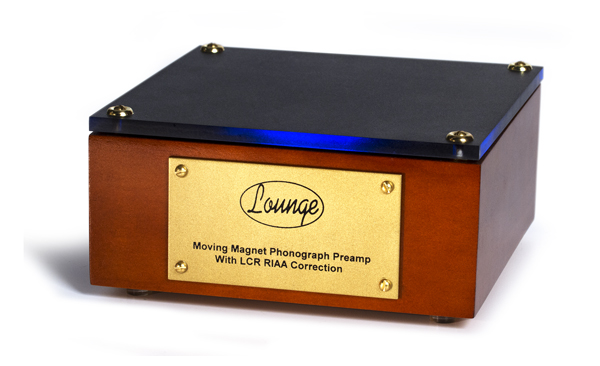 Lounge Audio Phonostage
$300
Though I've only heard it at the TONE studio, the Lounge Audio LCR MKIII phonostage deserves every bit of the praise that publisher Jeff Dorgay wrote in his review. It's warm, grain-free sound belies its miniscule $300 price tag. Designer Robert Morin nailed the RIAA curve reproduction, which the phonostage does with a wide variety of cartridges. Whether part of Jeff's budget system or six-figure reference system, the Lounge makes a fine impression with a wide soundstage, excellent pace, and a surprising low-end frequency response.
With this phono pre, you can take the extra $800-plus you would have spent on another option and put it towards a finer cartridge or speakers. This little wood box perfectly illustrates how satisfying budget audio can be.
Golden Ear Technology Triton Seven Speakers
$1,400 per pair
On rare occasions, I can't stop thinking about a product long after the review is over. The Triton Seven is one such example. No matter what room I placed them in during my review, the speakers managed to make the space their own. With surprisingly full bass response (down to 29 Hz) and terrific imaging, these speakers caught my attention and didn't let go.
If the whole family is to share one system, the Triton Sevens could very well be the nirvana speakers. Whether hip-hop, metal, acoustic, jazz or symphonic music, these slim towers play each with enthralling gusto. Need them to be a part of a home-theater setup? No problem—they'll give you enough dynamics, clear vocals, and bass response to have you skipping the purchase of a subwoofer. If I could turn back the clock, I would have bought the review pair and dealt with the wife's scorn.
– Mark Marcantonio