Peter Frampton Still Has the Touch
June 19, 2008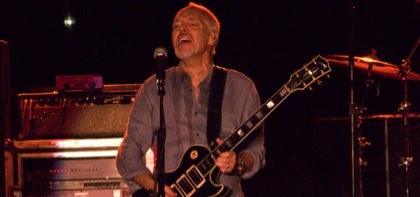 Last night, staff writer Jerold O'Brien and I took a stroll down to Esther Short Park, here in Vancouver to grab a couple of brats, drink some beer and check out the scene. Legendary guitarist Peter Frampton was the headline act and we were very curious to see if he was just another geezer cashing in on former fame or the real deal.
A great time was had by all, but Frampton looked like he was having the most fun. He played a tight set and proved that he's still a legendary guitar powerhouse.
From now till the end of the year, he's got a full calendar. If he's in your town and you are curious, you won't be disappointed.