New Issue Up and Still Snowed In
December 28, 2008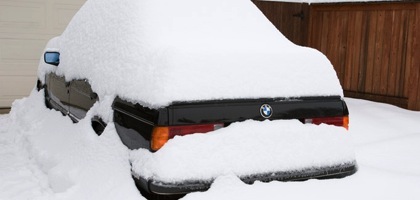 Hey all,
Sorry about the long delay in posting. As our music editor likes to say, it's been "Crazy" around here, just lost track of time with the holidays.
As you can see from this recent photo, I'm not kidding about the snow. But fortunately it warmed up to 50 degrees today so it's melting away as quickly as it piled up.
If you didn't get a chance to check out the new issue, please do when you have time and we hope you enjoy it.
Thanks again for reading, I promise to post more in the weeks to come! CES and the NAMM shows are right on the horizon.