More POWER!
May 23, 2008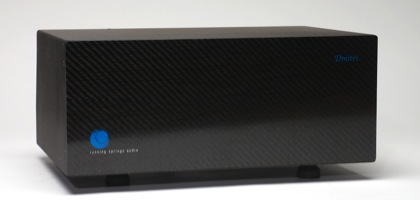 Just got the new Running Springs Dimitri off the UPS truck an hour ago!
From the guys who make the award winning Haley, Duke, Danielle and Jaco, this takes everything they've learned at RSA to the next level. Along with more goodies on the inside, the Dimitri has a cool carbon fiber face plate, which will look more at home on your rack.
As I own at least one each of all the other RSA boxes, I am anxious to see how much of an improvement the Dimitri will be. I'll keep you posted and expect to see a review in TONE online in about a month.
The Dimitri is $4000 USD without power cord, $4500 with a RSA Mongoose power cord and $5800 with their new top of the line cord. (don't know what they are calling it yet!)
You can get more information at:
www.runningspringsaudio.com