Klipsch Heresy III's a ton of fun
March 7, 2011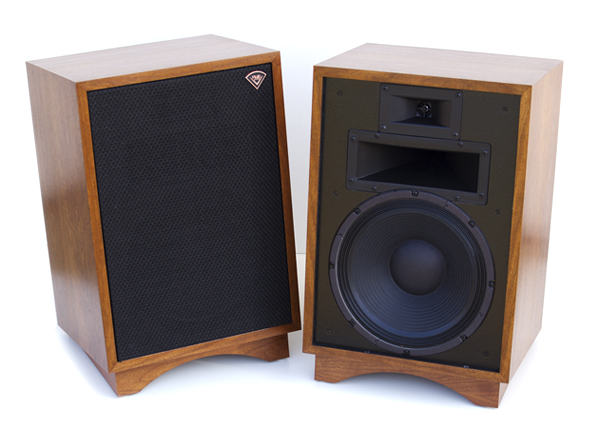 Sometimes it's easy to overlook the obvious. With new speakers hitting the market every day, here's an updated classic that's sure to please. The Klipsch Heresy hit the market in the late 50's and now is in its third generation, featuring a 12-inch, 3 way design with a horn loaded midrange and tweeter. The result is a high efficiency (99db/1 watt sensitivity) speaker that rocks out in a major way with a minimum of amplifier power.
These speakers arrived yesterday, and have been blasting since I got them out of the box. Using the 40 watt Croft hybrid power amplifier tested recently, it's going to take a while to find the volume limits of these speakers. Even with 40 watts per channel on tap, a modest twist of the volume control is producing plenty of oomph.
We'll have a full review in issue 38, but even after a day's listening, this is a speaker has put a big smile on my face.
$799 each, mfrs. info here