I Drove the Green One
July 2, 2008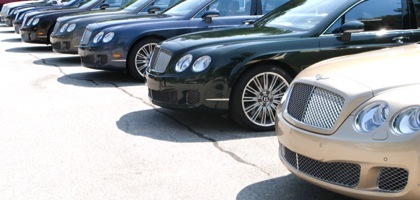 Spending the day with the new Bentley Continental Spur Speed was an awesome experience, and you can read all about it in our August issue.
But, I'll tell you this much: The Naim Audio system is the best I've ever heard in a factory install. I've heard a few car stereos that revealed a bit more music, but they were 30-50 thousand dollar installs.
The only catch with Naim is that to get such a great deal on this system, you have to buy a new Bentley. Which isn't such a bad thing.
With a 600 hp 12 cylinder, twin turbo W-12 motor, this car can coddle you in British luxury and go into warp drive the second you put the pedal to the floor.
The old 3-series just won't be the same.