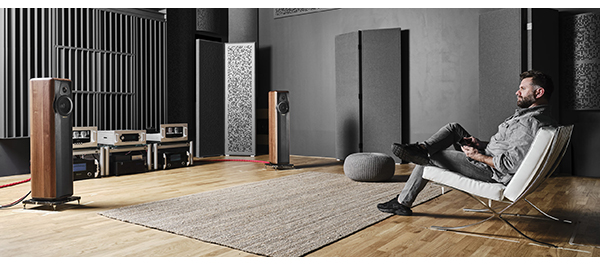 Today, Sonus faber just announced their latest creation, the Maxima Amator.
This is the latest addition to their Heritage collection, and while it uses the same drivers as the Electa Amator III, (the 28mm DAD tweeter, and 180mm pulp fiber woofer) they are now in a floor standing cabinet, which should offer the best of both worlds, an extended bass response, and no bigger footprint than the stand mount version. Fully produced in the Italian factory, these gorgeous solid walnut cabinets, along with leather covered front and rear panels, incorporate all of Sonus faber's latest technology, with a look that is an homage to their classic speakers of old. A perfect fusion of old and new style.
These will be available shortly, with an MSRP of $15,000/pair, and we anxiously await review samples.
Please click HERE for the Sonus faber site.