The Latest From Crystal Cable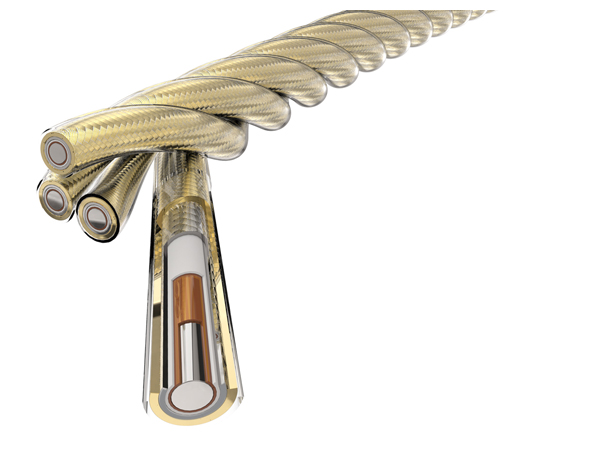 Crystal Cable, known for combining performance with elegance, announced their new Absolute Dream cables today, positioned above their award winning Dreamline series.  It is the first cable to use pure mono crystal technology in both the core and the braided shielding. The pure mono crystal silver core is covered with Dupont's Kapton and PEEK as dielectric and two shielding layers, one layer of silver plated mono crystal copper and one layer of gold plated mono crystal silver.
The braid is covered by a transparent sleeve giving the cable a unique appearance while maintaining the Crystal Cable identity. Four coaxes are twisted into one cable using Crystal Cable's custom designed and built cable twister that ensures perfect 45 degree twisting without stressing the metal. Two coaxes are used for the audio signal, further improving the signal-to-noise ratio and lowering the micro distortion to the bare minimum. The other two coaxes work in the unique and patented Crystal Cable Bridge set-up.
The cables are terminated using Crystal Cable specified carbon Furutech connectors and newly developed identification barrels hold laser engraved serial numbers. The Crystal Cable Absolute Dream is positioned above the well appraised Dreamline series and will be available immediately after High-end Munich 2012 as interlink, loudspeaker cable and power cord. USB and FireWire will become available later in the year. Crystal Cable Absolute Dream cables will be on demo in Room E213.
Watch for a review soon.