Lynn Hoffman's "Private Sessions" Returns!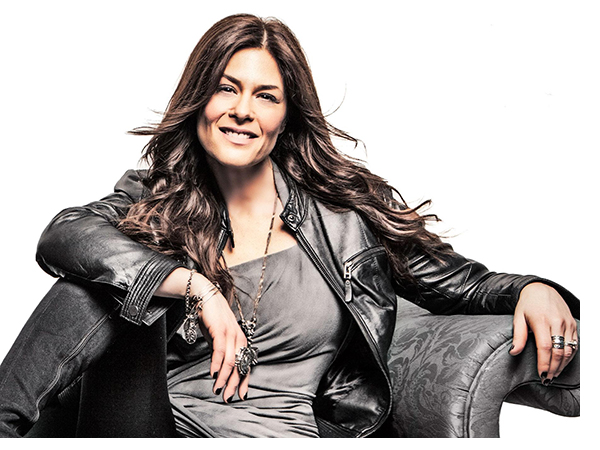 Indimusic.TV, the first "Social Media Broadcast Network" and the leading indie music 24/7 broadcast network worldwide, announced today that it is bringing back the Emmy Award-winning music and interview series "Private Sessions," the best interview/performance music series of the last decade. Indimusic.TV will re-launch the series with Adam Levine and Maroon 5 this Fall.
"Private Sessions," produced by A+E Networks and hosted by international radio and television host Lynn Hoffman, features exclusive performances and intimate conversations with top names in contemporary music and film from Rock, Pop, Country, and R&B. "Private Sessions" dedicates each one-hour show to the body of work of a single artist or group and features performances of not only their current releases, but also the songs that built and defined their careers.
"We are thrilled to bring this Emmy Award winning series and Lynn Hoffman to our network," said Chris Pati, Chairman/Founder of IndiMusic TV. "Private Sessions' was the best interview/performance series of the last decade and it is an honor and a privilege to reintroduce the series to a whole new audience and demographic."
"I am beyond ecstatic to be able to help bring Private Sessions back to TV with the groundbreaking digital broadcasting/social media outlet known as IndiMusic TV.," said Lynn Hoffman, host of the award-winning "Private Sessions" show. "I firmly believe that what Chris has created is not only the future model of overall television viewing and social media interaction globally, but more importantly, a place for quality music programming and a fantastic groundbreaking platform and media outlet for 99% of all artists and bands on a global scale "
This joint venture between IndiMusic TV, Inc, A+E Networks and Lynn Hoffman Entertainment LLC, will no doubt blaze a trail for future content deals between traditional and Internet broadcast models.