Legendary McIntosh Amp goes for BIG bucks!
Legendary Grateful Dead guitarist, Jerry Garcia's MC2300 power amplifier just sold at Sotheby's for a record $378,000.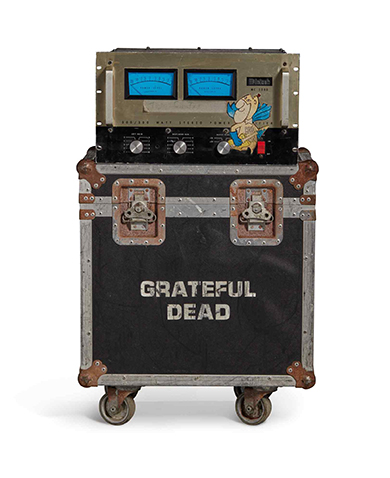 That's not a typo.
While Sotheby's did not disclose the buyer, there were other parts of the Grateful Dead's setup that also went on the auction block.
These days, you can find a nice, used 2300 in the $3,000 – $5,000 range, but finding a vintage Bud Man sticker may be tougher. Might be a good time to grab one before prices head up! These are still great amplifiers by any standard. And the heritage is unmatched.