B&W Teams Up With Lou Reed and Metallica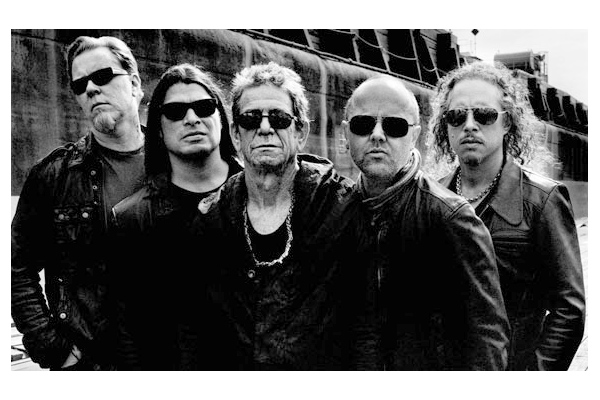 New York king of avant-rock Lou Reed and best-selling hard rock band Metallica will be featured as part of the exclusive Bowers & Wilkins Sound Sessions series.
The invite-only Bowers & Wilkins Sound Sessions are part of the company's experiential marketing campaign in North America designed to engage with audiences directly by offering fans access to VIP-only, listening events with their favorite artists while experiencing the music through the world-class Bowers & Wilkins speakers, Zeppelin Air iPod docks and P5 headphones. Recent Sound Sessions events were held with, among others, Academy Award-winner, Jeff Bridges, in Los Angeles and rock superstars, Coldplay, in Austin, Texas.
"Our Sound Sessions are designed to showcase our best-in-class performance with some of the finest artists in the world across all genres, and we are privileged that Lou Reed and Metallica have agreed to be part of this series to celebrate their new, collaborative release, Lulu," said Tyler Fairchild, Director of Strategic Brand Development for Bowers & Wilkins.
As fearless musical pioneers of different generations, the combination of Lou Reed and Metallica was always going to deliver something startlingly different and exciting, on visceral and cerebral levels. These two giants of modern music first came together in October 2009, at the 25th anniversary Rock And Roll Hall Of Fame concerts in New York. Metallica – founding members singer/guitarist James Hetfield and drummer Lars Ulrich plus guitarist Kirk Hammett and bassist Rob Trujillo – played with the hometown hero Reed on Velvets classics "Sweet Jane" and "White Light/White Heat". Reed pronounced, "We knew from then that we were made for each other."
"It's definitely not a Metallica album, or a Lou Reed album", offers Kirk. "It's something else. It's a new animal, a hybrid. Nobody in our world, the heavy metal world, has ever done anything like this."
"It's made us a better band. It's going to freak some people out", says Rob. "And that's good."
"This," said Lou, "is the best thing I ever did. And I did it with the best group I could possibly find on the planet. By definition, everybody involved was honest. This has come into the world pure. We pushed as far as we possibly could within the realms of reality."
The Lou Reed/Metallica Sound Session will be held at the Steven Kasher Gallery in New York City on October 24, 2011.