Brinkmann USA now in motion!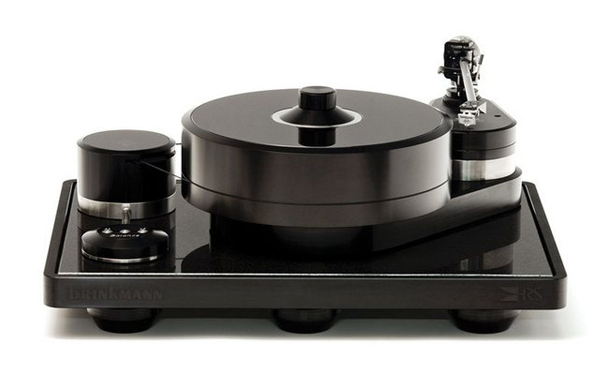 Brinkmann Audio of Germany announces the launch of Brinkmann USA as its direct-to-dealer sales arm in the United States for the company's award-winning line of turntables, tonearms, phono cartridges and analog products. Andrea Brinkmann will be Brinkmann USA's principal and Head of Sales, effective immediately. Shane Buettner, most recently AudioQuest's Vice President of Communication, will assume Marketing and Business Development duties and also assist Andrea with sales and dealer education. He will be the direct contact for sales and tech support forBrinkmann USA's dealer network.
Brinkmann USA's analog product line is vertically integrated, offering "turnkey" systems (turntable/tonearm/cartridge) of unsurpassed transparency and refinement in which all the components are tuned closely to one another. The Brinkmann USA analog line today includes two direct-drive turntables, Bardo and Oasis, plus the flagship Balance, which is very recently updated with the brand-new Sinus motor design and available in single- and dual-tonearm configurations. The drive/motor mechanism employed on all three tables is completely custom-designed and built in-house by Brinkmann. Solid-state power supplies for each 'table are standard, with the redesigned RöNT II vacuum-tube power supply available as a formidable upgrade option. Tonearms are the 10.0, 10.5 and 12.1, and the Pi and EMT-ti moving coil cartridges.
Brinkmann USA is supremely confident that its complete analog playback systems will thrill and delight music lovers, but the transparency, neutrality and flexibility of its designs also ensure that mixing and matching with other top-level analog components is simple and also certain to yield excellent, musically satisfying results. Brinkmann's ingenious tonearm bases for all three turntable models are designed for precise, physically rigid quick release, making adjustments and arm swapping a "plug and play" operation.
Behind Brinkmann Audio the company stands Helmut Brinkmann, the company's Founder and Chief Designer. Helmut's brother was a musician, and Helmut's 35-year journey in audio engineering started in those early years, modifying and fixing the amps and electronics his brother used playing Germany's clubs and discos. Brinkmann Audio began in 1985, and the company represents Helmut's never-ending search for the "perfect illusion" that is truly magical music playback. Brinkmann's designs are not "cost-optimized," aimed instead at pursuing the best performance with the most meticulous precision. Because every single part, large or small, influences a component's sound, even the tiniest screws are examined and only the best-sounding parts are used throughout Brinkmann's products. Brinkmann Audio is based in Germany.
Andrea Brinkmann has always loved music like we all do, and she came to the audio industry honestly, by marrying Helmut Brinkmann. Smart and highly capable, Andrea's role(s) and influence at Brinkmann Audio continue to grow as evidenced by the number of different hats she wears on any given day when she comes to work. She is responsible for all sales and communication for Brinkmann Audio in addition to managing production and performing back-office duties as needed. In recent years she devised a complete re-organization and streamlining of production to increase manufacturing efficiencies which has allowed the company to maintain its steady growth trajectory. In addition to her native German, Andrea is strikingly fluent in conversational English.
Shane Buettner has spent over a dozen years in the high-end electronics industry cultivating the skills and experience he brings to Brinkmann USA. He was a featured writer and editor at influential enthusiast publications as The Absolute Sound, The Perfect Vision and Audio Perfectionist Journal before serving as Editor-In-Chief of Stereophile's sister publication, Home Theater magazine. Buettner spent the last three years as a member of the executive team at AudioQuest. As Director of Education and then Vice President of Communication Buettner played a key role in crafting that company's array of advertisements, education and marketing materials, and all corporate-level communications.