Avid's Anniversary Turntable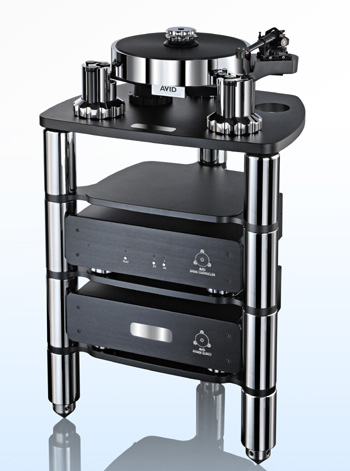 Avid HiFi, clearly on a roll after releasing their stellar Pulsare phono stage (watch for the review here, shortly) has topped their line of turntables with the Limited Edition Anniversary model, of which only 10 will be made, in celebration of their 10th anniversary.
This table is a step beyond their Reference SP and comes with a dedicated stand that will hold the table, the Reference SP power supply (now split into two separate enclosures) and a shelf for a phono stage. The cost is £20,000. It looks to be a massive setup, that should be the highlight of any analog lovers system. I'll have a full report when I visit the AVID factory in February.