The MartinLogan CLX is on the Way
October 15, 2008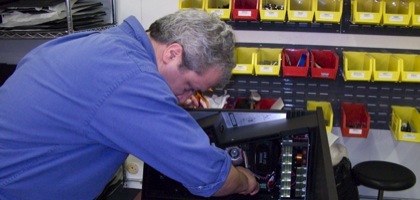 I had an absolute blast on my visit to MartinLogan yesterday. The place is huge!
You couldn't ask for a nicer group of people to buy speakers from, the ML mothership has the same level of organization of the Ferrari F1 team. Nothing is out of place, everyone knows their job and their attention to detail is awesome.
But at the end of the day, I got my reward.
I was able to watch final assembly and testing of my pair of CLX speakers, their new flagship. They were even kind enough to let me screw a few bolts in place, and really take some pride in ownership!
Stay tuned for more adventures in MartinLogan soon.