Newport Beach Show Off To A Strong Start
June 7, 2011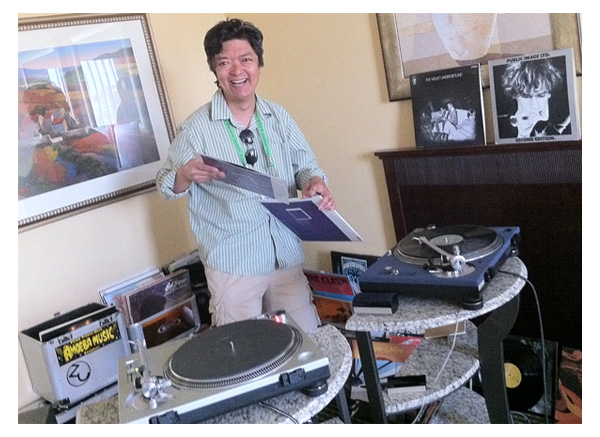 For those that attended T.H.E. Show's Newport Beach event at the Orange County Hilton this past weekend, you know they are off to a great start. With attendance reaching over 5000, this was highly impressive for the first year. It's important to give credit where credit is due and the Los Angeles Audio Society did a great job (albeit somewhat pushy nearer opening day) of promoting the event as did Richard Beers, the show's producer – with ads in most of the major hifi magazines well in advance.
The show featured an excellent mix of gear from all price ranges and the majority of the rooms had good sound. A few brought speakers that were somewhat large for their rooms, but that is often the norm, wherever a hifi show is held, so no penalty points here. As an attempt to reach out to associated luxury pursuits, there were wine and cigar vendors as well as a car show out back. Unfortunately, the car show was relatively uneventful (this is Southern California) and for most of the show, the excitement was in the parking lot, with numerous Ferraris, Porsches and a few Lamborghinis to peruse on your way in.
If you are looking for room by room, rack by rack coverage, I suggest blasting over to Stereophile's website. Michael Lavorgna worked around the clock to provide what I feel is some of the best show coverage I've read in years; insightful and to the point, yet giving you ample feel for the vibe. I know if I hadn't attended, this report would have made me want to make the pilgrimage next year.
The high point of this show for me was the diversity of music being played. For a change it wasn't all female vocal dreck. As always, the guys in the Zu Audio room were doing a killer job, spinning plenty of records with a pair of their latest modded SL-1200's featuring Rega tonearms, and of course, Zus Denon cartridges. Played through an Audion 300B amplifier and a pair of their Soul Superfly speakers, these guys really had it going on. And in the picture you see above, they were joined by no less than Bes Nievera from Music Direct, playing DJ. Always nice to see both sides of the industry playing well together!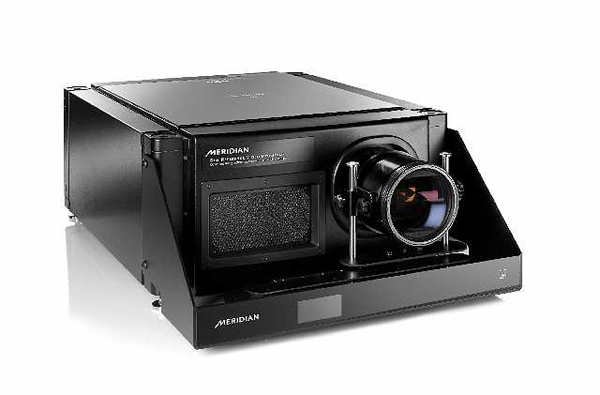 But the room that gave me goosebumps was the Meridian room on the main floor featuring their 810 Video Projector. If you haven't seen the 810 in action, it's staggering. Imagine having an IMAX theater in your home. Yeah, it's that good. For upwards of $200k for the system, you probably could spend the summer in style at Cannes next year, but you'd still have to go home to your boring 50-inch television. Once you've experienced the 810, your life will never be the same, it is by far the best video presentation I've ever had the pleasure of experiencing.
Though this event didn't quite hit the promised mark of being "The Best HiFi Show in The World," it's certainly an outstanding first effort. Here's to their continued growth and success.