New and Improved Speakers from Eggleston!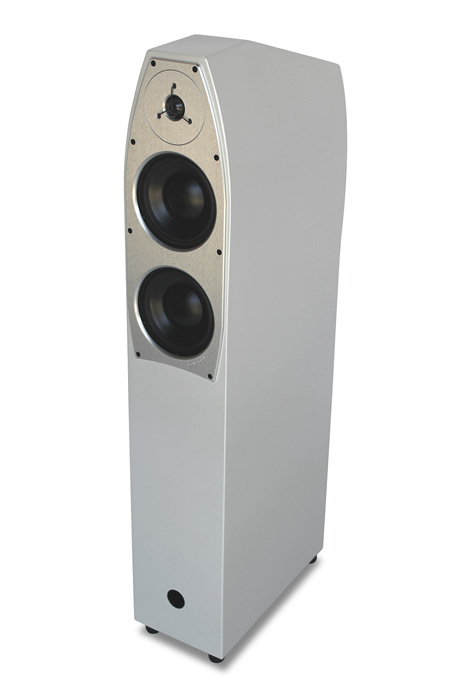 Egglestonworks, celebrated producer of State-of-the-Art Loudspeaker Systems, is proud to introduce "Artisan Series," a collection of three new, attractively-priced models designed to make Eggleston performance accessible to the next generation of music lovers. Among the handful of manufacturers which occupy the pinnacle of speaker quality, only Egglestonworks offers a range of speakers at such reasonable prices.
Although Artisan Series loudspeakers are significantly less expensive than Eggleston's other loudspeakers, they embody all of our most important design and manufacturing elements. Meticulously handcrafted in our Memphis factory, Artisan cabinets are lavishly painted with multiple coats of lacquer in our new, state-of-the-art spray booth for unsurpassed visual beauty. They receive the same CNC-machined aluminum baffle for the last word in both cabinet damping and aesthetic perfection. And of course, they share the same obsessive attention to parts quality, hand assembly and sonic excellence, as well as Egglestonworks' Custom Color Program, which enables customers to choose virtually any color for their speakers.
Unique among Egglestonworks products, Artisan are our first loudspeakers to utilize drivers specifically designed for these models. Working with one of the world's foremost driver manufacturers, Egglestonworks was able to combine the engineering expertise of both companies to produce woofers and tweeters that precisely fit our design criteria.  The result is a synergy between drivers, cabinet and crossover not achievable with "Off the shelf" parts.
-Now in its third iteration, the Emma SE ($3,995/pr, MSRP) offers a combination of attributes never before available at this price. This three-driver, 2 ½-way tower combines awesome dynamic- and frequency range with ease of drive and, thanks to its front-ported design,
ease of placement.
–Nico SE ($2,995/pr MSRP), Emma's little brother, is equally suited to the most demanding home and studio applications. An "Apartment Dweller's Dream," this bookshelf monitor offers extreme versatility of placement in domestic applications. At the same time, Nico SE reflects Egglestonworks' two decades of producing the world's finest studio monitors and is therefore ideal for professional use.
-Our new Artisan Center ($1,995 MSRP) extends the Artisan Series to the finest cinema systems. Egglestonworks was among the first high-end companies to develop Studio Monitors for mastering surround soundtracks. Bob Ludwig, legendary engineer and owner of Gateway Mastering has, for many years, used five Eggleston Andras to master multichannel recordings. With the introduction of Artisan Center, a complete 5-channel Eggleston system can now be had for less than $9,000 MSRP!
Egglestonworks' Artisan Series is now shipping. Please contact us for more information or to arrange an audition.