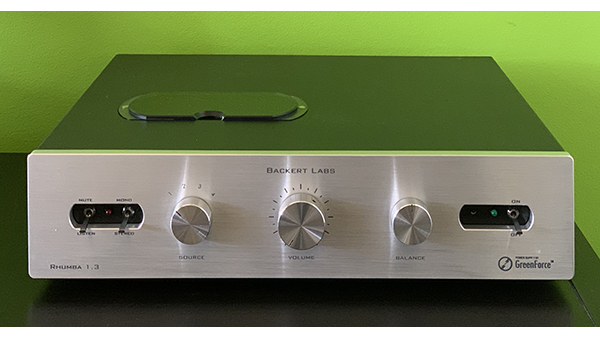 We've really been enjoying the new Rhumba 1.3 from Backert Labs.

With an MSRP of $4,000, the new Rhumba offers a level of sonic purity that's tough
to come by at this price. Featuring top quality components, auto bias for the tubes,
and Backert's patented "Green Force" power supply – this is an exciting preamplifier.
Featuring balanced XLR and RCA ins and outs, you can integrate the Rhumba into
any system with ease, and it also features a basic, volume up, volume down remote.
We'll have a full review shortly.
For now,