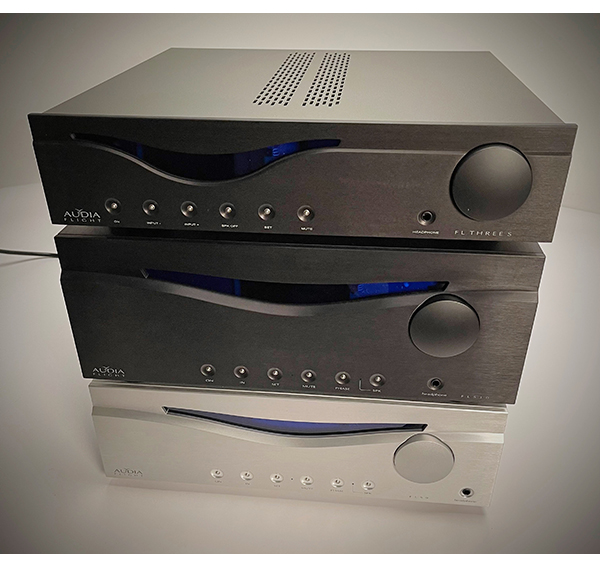 We've just received three integrated amplifiers from Audia Flight: The FL Three S ($3,800), The FLS 9 ($6,500) and the FLS 10 ($10,500).
We really like the functionality and flexibility of these integrateds. The prices you see here are their "base" price. Each unit can accept two additional expansion boards, allowing you to install an on-board DAC, phono stage, or two extra analog inputs, so the amplifier can grow with you.
Our task will be to let you know what is to be had as you move up the scale. Even the smallest FL Three S produces 100 watts per channel into 8 ohms, while the larger (and heavier!!) FLS 9 produces 150 wpc, and the FLS 10 produces 200 per channel. All offer an on board headphone amplifier standard, along with major input flexibility. And.. The signature Audia Flight design language.
Spoiler alert: These sound even better than they look. Full comparison review soon, with individual reviews to follow shortly after. These are available in the black and silver that you see here.
www.audia.it (factory)
https://gramophone.ca. (NA distributor)