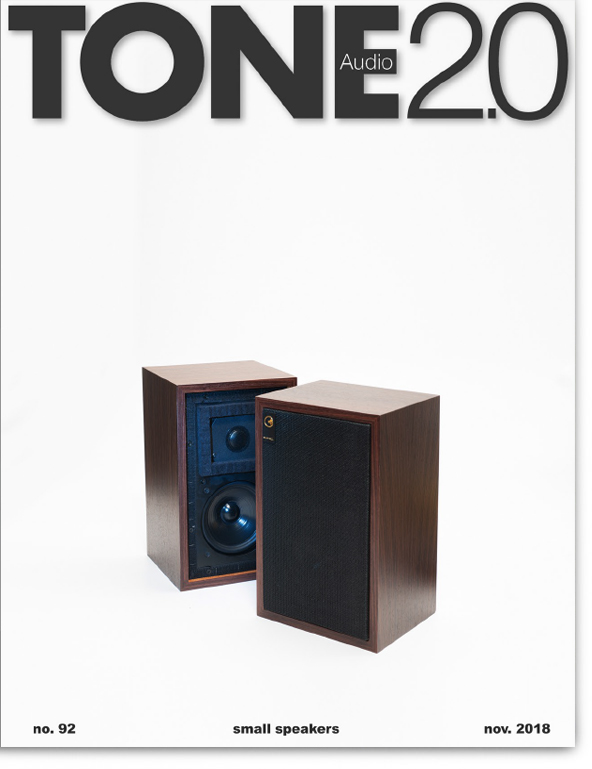 Issue 92
Cover Story
Small Speakers!
Download TONEAudio Issue 92
196 page PDF Standard Resolution 45MB
---
Features
Old School:
Jeff Dorgay revisits the KEF C60s
995:
Kanto YU6 Powered Speakers
By Jerold O'Brien
Journeyman Audiophile:
Totem's Sky Towers
By Rob Johnson
Mine: It Should Be Yours
Peanuts Watch
Plaid Flannel Jammies
Blue Wine
Segway's Go Kart
and more….
Music
Playlists:  We share our readers choices from around the world
Can't Get it Out of my Head
By Emily Duff
Future Tense
ARC REF 160 Monos
Cardas Nautilus Power Strip
Dynaco Stereo 70 (the new one!!)
and more…
This Month's Gear: Small Speakers!
Radio D1.1
Paradigm Persona B
hORN Atmosphere
Graham LS3/5a
REL T5i Carbon LTD
and more…