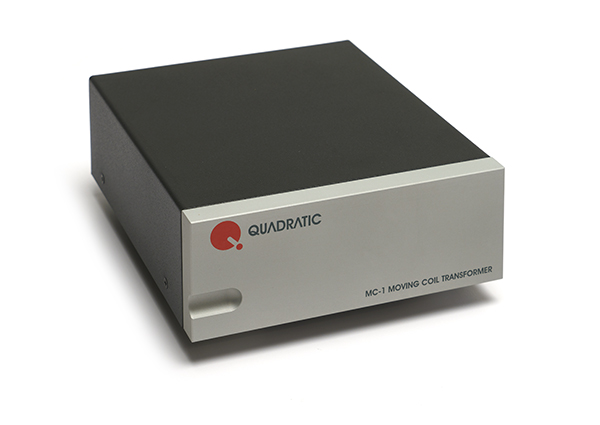 Quadratic Audio's first product, a moving coil step up transformer, is a simple, yet perfectly executed product.
You may know the man behind the design, Jam Somasundram, from Pass Labs (Creator of the HPA-1 Headphone amp circuit) and before that as director of engineering for Cary Audio. He's a great engineer, and all around super nice guy as well. With two gain settings (via internal jumpers) the MC-1 uses custom transformers from Cine-Mag with propriety technology developed by David Geren, and takes up a small footprint. We've got a full review in the works, as it needs to be auditioned with a wider range of MC cartridges. However, initial impressions are fantastic.
If you like the transformer approach to vinyl, this is the most musical and most revealing one we've yet heard. It's at the top of the chart at $1,995, but from what we've heard so far, worth every dollar.
NOTE: Our full review is now live, please click HERE…
In case you just want to take our word for it and buy one (we're buying the review sample…) just head over to quadraticaudio.com and please tell them we sent you. You won't regret it!