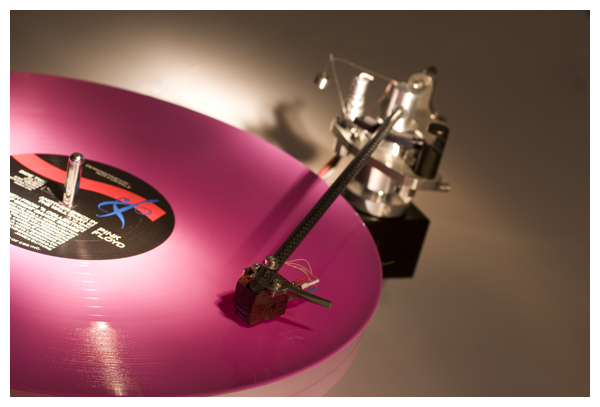 It's a great time to be a vinyl enthusiast. Despite all the excitement over five- and six-figure turntables, many audiophiles are not spending that kind of dough on record players. There are a lot of music lovers exploring vinyl for the first time and getting their feet wet with a $300 to $500 table-and-cartridge combination, but if you really want a stronger dose of analog magic (and remember, digital keeps getting better all the time), you need to spend some more money.
How much money you ask? I've always felt that about $1,500 to $2,500 is an excellent plateau for a turntable and phono-cartridge combination. If you can increase your budget to this range, you'll get a much more substantial analog experience than an entry-level table has to offer without heading off to never-never land. Of course, this number is not in stone, but this is where I've always felt you can really enjoy the subtleties that make analog fantastic. For the time being, I'm assuming that you already have a phono stage built into your preamplifier or have a suitable outboard phono stage already on hand. If not, budget about another $1,000 here and you will be well rewarded.
If you can afford to make this kind of investment in an analog front end, there are a plethora of choices when shopping for a new turntable. There are some bargains to be found on the web occasionally, but more often than not, used-turntable transactions end up with a frown instead of a smile because precious few people take the necessary care to pack a turntable so that it reaches its destination in one piece. So for now, let's talk new.
The competition
There are some great tables in the $1,000 to $2,000 range from Rega, VPI, Pro-ject and a few others, not to mention the outstanding Clearaudio Concept we reviewed just recently. Add one more to your list: the Consonance XBB is the real deal, and it takes a different approach than the others in its immediate price range, making it very intriguing.
Ian and Rachel at Grant Fidelity have been importing some great gear from China over the past few years combining high performance with some very reasonable prices, and their customer service has been exemplary. We just reviewed their Shugyuang Premium EL-34 tubes last issue and they are fantastic. And well-worth mentioning, their customer service is second to none. So I was very excited to receive their latest turntable, which has an MSRP of $1,465 with the standard nine-inch tonearm. For an additional $210, you can add a 12-inch arm tube that will require configuring the turntables' base differently so you can achieve the proper spindle-to-pivot distance required for the 12-inch tonearm.
Construction
The XBB is a plinth-less design that goes together quickly. Once you remove the metal bars that make up the base and lower the one-inch-thick acrylic platter onto the bearing surface, the only remaining step is to attach the unipivot arm and dial it in with your favorite cartridge. And what a cool tonearm it is! The long, carbon-fiber shaft is somewhat reminiscent of the one featured on the Well Tempered Arm, with a quick disconnect so that additional arm tubes can be easily substituted. Once exposed, the main bearing can be filled with the supplied oil to damp its movement.
The Consonance arm uses a threaded tube that allows you to set the VTA easily for any cartridge, which is a rarity at this price point. Once you snug down the two round washers on top and below the arm mount, there is a 4mm Allen bolt in the turntable base to snug the tube the rest of the way. Fail to take this last step and low bass will suffer.
The other side of the tonearm connector has a short pair of unshielded leads that connect to a pair of RCA jacks, allowing you the flexibility of choosing your own phono interconnect. While convenient in theory, this was my only complaint with the table. With these just hanging loosely from the tonearm mount, I see this as an area that could be problematic for someone who accesses this on a regular basis, changing cables. You could very easily bump the counterweight and send the tonearm bouncing across a record. Set-it-and-forget-it types will be fine, and in all fairness, I'd still rather see this arrangement than have such a good turntable be handicapped by a mediocre tonearm cable that is hardwired in place.
When unpacking the Consonance turntable for the first time, be careful not to misplace the belt; it is a very fine, monofilament material (much like fishing line) wrapped around a tiny paper bobbin. It does not stretch at all. So again, caution is the word when installing it.
Cartridges and setup
Once assembled, a quick speed check with the Acoustic Sounds test record and my digital multimeter revealed that all was well. The 1000 Hz track played at exactly 1,000 Hz right out of the box.
The Consonance arrives sans cartridge, but I did try a range of cartridges in the $400-$1,000 range, settling on the Clearaudio Maestro Wood MM. I was able to achieve excellent performance with the Lyra Dorian as well, but staying with a moving-magnet design really kept with the ethos of not getting too carried away with the checkbook on this setup. If you already have a MC preamplifier, a great MC cart in the $1,000 to $2,000 range will not embarrass this table.
Cartridge setup is straightforward, but if you've never used a unipivot arm before, the "floppiness" at the pivot point is somewhat unnerving until you get accustomed to it. When setting the azimuth, it's critical to have the half-moon shaped counterweight perfectly level or you will have some serious channel-balance issues. You will spend a bit of time going back and forth between optimum tracking force and perfect azimuth adjustment, but your cartridge will be much better off for it. Anti-skate is set with a small hanging weight, as is common on many of the Pro-ject arms.
The table was auditioned primarily in my second system, consisting of the McIntosh C500 preamplifier and MC 1.2kw power amplifiers driving a pair of B&W 805D speakers with JL Audio Gotham Subwoofer. Near the end of the review period, it was transferred to my main system to provide direct comparisons with my reference table/cartridge combinations.
Sound
I was immediately struck by the openness of the presentation with the Consonance and spent an uncharacteristically long time listening to female vocalists. When listening to K.D. Lang's All You Can Eat LP, there was a wealth of inner detail that is not normally present to this degree on similarly priced tables. It seems like Consonance and Clearaudio have both raised the bar substantially for turntable performance in the $1,400 range. I noticed the same effect with Fleetwood Mac's self titled remaster on Mobile Fidelity; as Christine McVie's voice faded out on "Warm Ways," there was a longer gradation between the softness in her voice than that delivered by my trusty Technics SL-1200 on input 2. This is indicative of a solid-bearing design, not letting the finest details get lost in the noise floor. And just like the Clearaudio table, the DC motor responds very well to battery power, giving this table even better low-level resolution. But that's an article for another time.
In fear of mellowing out too much, AC/DC's 12-inch 45 maxi single of "Let's Get It Up" was the next selection, and if you are an AC/DC fan, searching one of these out is a must. Although the album on which this track is originally featured (For Those About to Rock) is somewhat compressed, spreading this track out on a full side of vinyl spinning at 45 rpm is a tour de force of rock dynamics, giving you a tremendous insight into what a wall of Marshall amplifiers really sound like. Make no mistake, this table can rock and even though the Consonance is a suspensionless design, it is relatively impervious to acoustic feedback, even at high SPL.
While the battery power will increase the resolution of this table, the parameter that might drive you crazy is making the choice for a mat. The table comes supplied with a 2mm thick, spongy rubber mat. Ian told me that the table's designer prefers to use the table with no mat, but that was a bit too harsh for my taste. If you have a cartridge possessing a more lush tonal balance, this may be just perfect. Experimentation on the mat is a worthwhile endeavor and will help you fine tune the table to your liking.  For now, the standard issue, Rega felt mat is my favorite and easily removable arm wands make it easy to use multiple phono cartridges.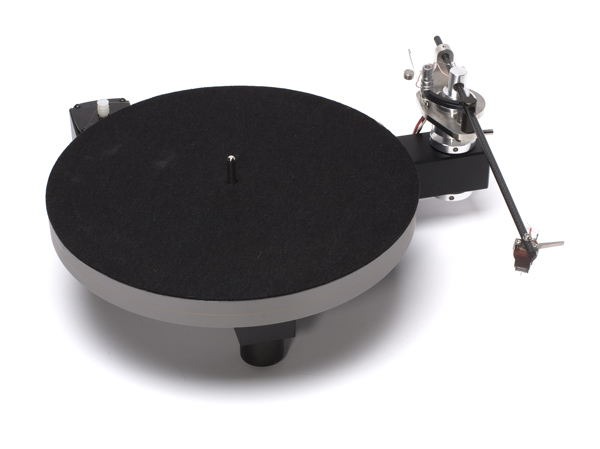 Conclusion
Add the Consonance XBB to the very short list of fine turntables in the $1,500 to $2,000 range. It offers everything that an analog lover would want (great sound, ease of setup and a tweekable upgrade path) with no downside at a very reasonable price. This one is joining our long-term turntable fleet.