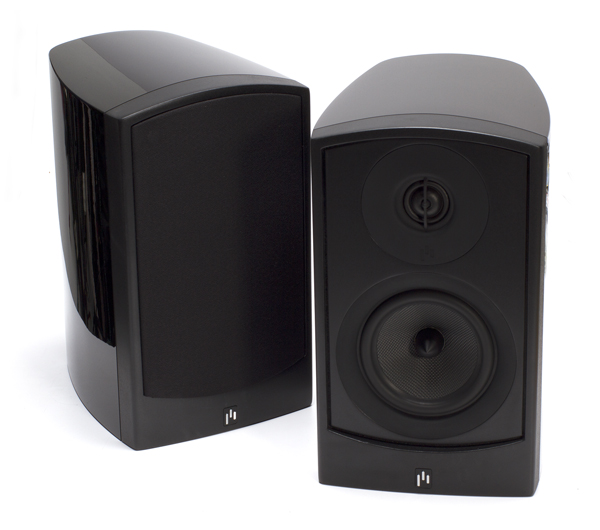 Aperion Audio in Portland has a well-deserved reputation selling speakers directly to the end user through its website, offering speakers with solid designs and fine cabinetry.  The quality of its products paired with terrific customer service has earned the company a loyal following.
Its latest Verus Grand series speaker (priced at $598 per pair) is the bookshelf version of the company's Verus Grand Tower speaker.  The compact speaker features a fresh design, beginning with a tapered cabinet and full-face front flange.  Its all-new ASR soft dome tweeter looks a bit funky, with its vertical bar, but it is a smooth performer.  Aperion pairs the tweeter with a 5.25-inch woven-Kevlar driver.  The braced fiberboard cabinet, available in cherry or gloss piano black veneers, is 13 inches tall, 7.5 inches wide and 9 inches deep, and has a port at the rear.  The front grilles are held in place by magnets, making for a clean front face that looks just as good with the grilles removed.
Setup is quick and easy:  Simply place the speakers 6 feet apart, 2 feet from the back wall and about 9 feet from the listening chair.  They are slightly stiff out of the box, but after a few days of nonstop play at modest level, the speakers reveal their true sound.  Eschewing toe-in placement, the Verus Grands work perfectly well positioned straight on.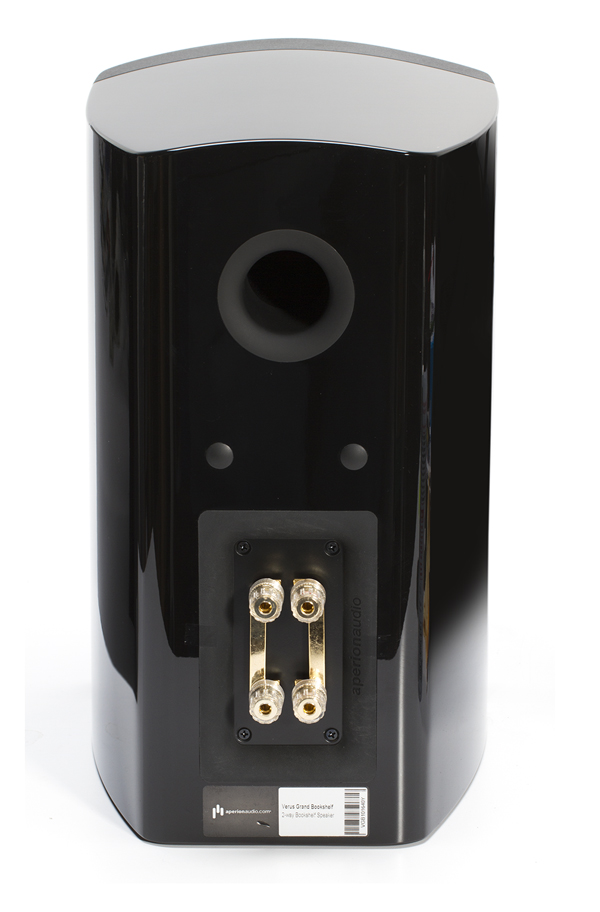 Smooth Operators
Exploring Rita Wilson's (yes, Tom Hanks' wife) cover of  "Wichita Lineman," the Verus Grand Bookshelf speakers represent the piano with a slightly mellow tone that exhibits a hint of sparkle.  The speakers convincingly reproduced the decay of each note during the last 30 seconds of the traffic, with Wilson's voice never becoming shrill—high performance indeed for speakers at this price point.
These small speakers easily create a large soundstage, placing the keyboard in the opening track of Bonnie Raitt's latest album, Slipstream, outside the left speaker, while Raitt's lead guitar stays anchored low and inside the right speaker.  Tonal balance is the key, with Raitt's sultry vocals never being overshadowed by the solid bass response these speakers provide, exceeding what you might expect of a LF spec of 59 Hz.  The hint of breathiness shown on "Take My Love With You," a highly pleasing and an unexpected treat, reveals more resolution than the norm for a $600 pair of speakers.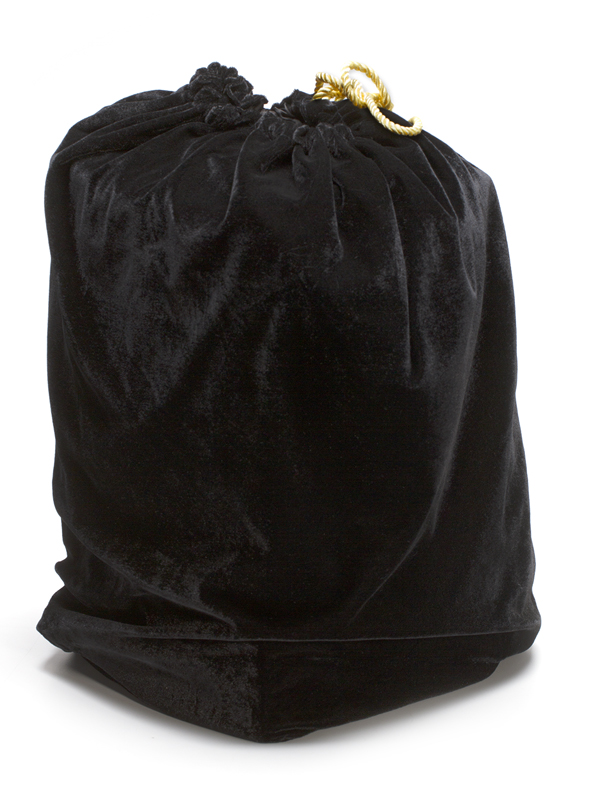 An Easy Test-Drive
The Verus Grand Bookshelf speakers work well with tube, solid state or Class-D amplification; however, combining them with an EL34-based tube amplifier adds a bit of extra jump when listening to tracks like Brian Setzer's "Dirty Boogie."  His big-band orchestra fills the listening room with plenty of front-to-back depth.
Bill Frisell's classic album Good Dog, Happy Man shows off the ability of these speakers to reproduce midrange and upper bass texture, with the various cello arrangements readily present here.  On the other hand, the signature baritone vocals of Crash Test Dummies' front man Brad Roberts fall a bit short on "Superman" and "Mmmmm."  But to Aperion's credit, the company makes quality the priority with these speakers, rather than inducing a mid-bass hump to give the false impression of bass.  As a result, the critical mid-band is much clearer.
For those also using these speakers in a home theater setup, Aperion includes mounting brackets, which get the speakers up and out of the way.  Watching the The Best Exotic Marigold Hotel, the dialogue and city noise stay separated from the music in the sound track, with the music clear and enveloping.  It's easy to take an Aperion system from a two-channel setup up to a full 5.1-channel system—simply add another pair of Verus Grands for surrounds, a Verus Forte center-channel speaker ($350 each) and one of Aperion's Bravus powered subwoofers (priced from $349 to $899 apiece).
Aperion backs all of its speakers with a 10-year warranty, 30-day trial, and free shipping both ways, making the Verus Grand Bookshelf speakers an easy choice for an in-home audition.
Aperion Audio Verus Grand Bookshelf Speakers
MSRP: $598 per pair