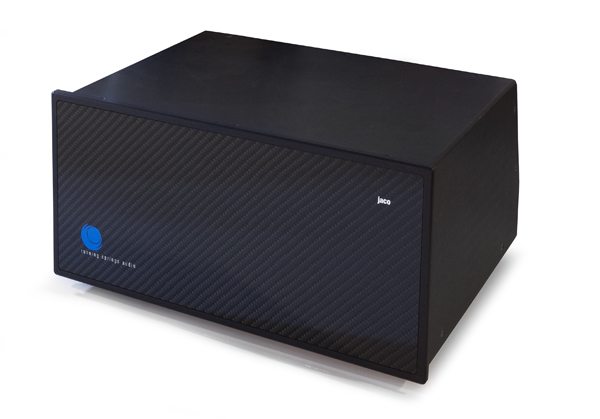 I've been using Running Springs power line conditioners with excellent luck for just over five years now and have upgraded my current reference system to their flagship products, the Dmitri (for all of my line level components) and the Maxim (for my power amplifier, on a separate 20 amp circuit), while the Haley that I purchased quite a few years ago is still working well in system two.
Recently, Running Springs has made a series of upgrades to their line of power conditioners, the Duke, Jaco and Haley that encompass more than the carbon fiber face plates you see on the front. The squishy, sorbothane feet have also been replaced by new, carbon fiber feet and there are a couple of carbon fiber damping plates inside as well. But the biggest improvement comes from the addition of their new platinum foil capacitors. RSA designer Dan Babineau said, "These were all simple but effective changes that make a marked improvement."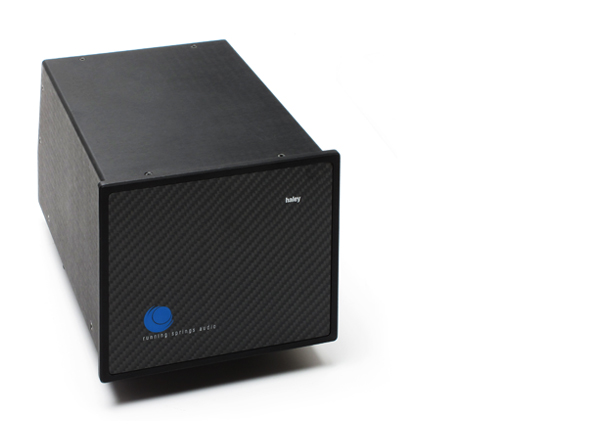 Definitely, a cost effective improvement
The cost increase over past models is about $500 on the Jaco and $400 on the Haley, and a direct comparison between the old models and new reveals the current spec units better in every way. The new models are not light years ahead of the old, but when listening side by side, the current version does present an even lower overall noise floor, with less AC grunge getting through and less resulting grain in the overall presentation. In essence, the new versions take you closer to the performance of the Dmitri and Maxim.
Current RSA customers that need to have the latest, greatest version do not need to sell their current product. The factory offers an upgrade for the earlier models; the Haley can be updated for $350 and the Jaco $500. These are factory direct upgrades (to keep the cost reasonable) and you will need to contact RSA to get a return authorization. This upgrade is not restricted to the original owner, even if yours was purchased used, the price is the same.
The best part of the upgrade is that the unit once upgraded, will not only receive a full factory check up, but an additional 3-year warranty. It's like buying a certified pre owned used car.
Conclusion
Running Springs continues to raise the bar in power line conditioning and their latest upgrade renews their commitment to their customer base as well. Highly recommended.
Manufacturers Information
www.runningspringsaudio.com
MSRP: Haley ($1,899 – $3,499) Jaco ($3,599 – $4,599) depending on configuration