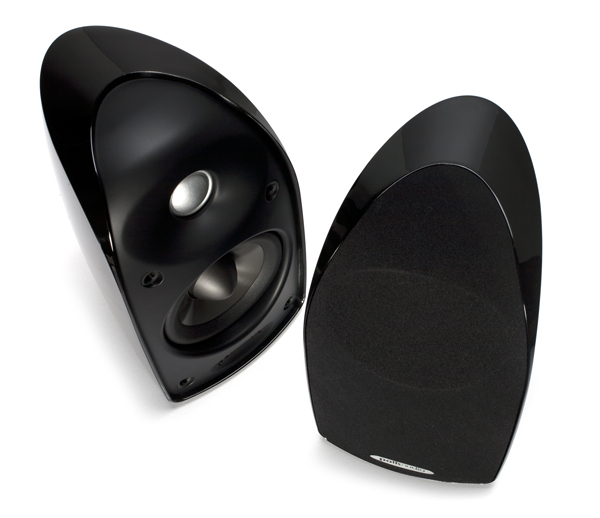 One of the biggest concerns facing the audio industry is how to lure new converts to the wacky world of gear. These days, the higher end of the high end will easily set you back six figures. That's not only out of reach of Joe Six-Pack, it's out of reach of most rational humans that don't earn seven figures. At TONE, we continue to provide more coverage of entry-level and vintage gear for good reason; we all have to start somewhere. But it doesn't have to be a bad thing. You can get satisfying sound on a tight budget, and the Polk Audio Blackstone TL2s will stretch your audio budget further than anything I've ever experienced.
Since its emergence in the mid-70s, Polk's mantra to offer high-end sound without matching high-end pricing has remained the same. On a recent visit to its corporate headquarters in Baltimore, Maryland, I saw and heard a number of its latest efforts, including a new flagship speaker in the $5,000 per pair range. But the most exciting thing I saw was the Blackstone TL2 speakers you see here.
For $99.99 each, you get a pair of tiny satellite speakers that use a 3 ¼-inch-long throw woofer and ½-inch silk dome tweeter in a tiny cabinet weighing only about 3 pounds that I guarantee will blow you out of your chair, ala the old Maxell cassette man, when they are mated with the matching PSW111 subwoofer ($299.99.) So, for $500, you can have a rocking set of speakers that won't take up much space in your living area.  Add a great vintage 70s receiver for $200 to $300, and you still have enough money left from a $1,000 bill to grab a decent used turntable.
Five- and six-figure speakers are pretty normal in our world, so it's incredibly cool when you hear something this amazing for $500. For the stylistically inclined, rest assured that these speakers look as great as they sound. Their curved cabinets should fit any decor, whether you use them with stands or mount them to the wall or ceiling.
How Does Polk Do It?
Beginning with its RM 3000 system, Polk entered the world of small satellite main speakers with a powered subwoofer in the late 80s. The tiny speakers and their powered subwoofer listed for $700 and redefined what a sat/sub system could do.  They may not have invented the genre, but they certainly moved to the head of the class in short order.  More than 20 years later, Polk remains at the forefront, building a better system for $200 less. Of course, some of this is due to offshore manufacturing, but most of the credit goes to the experienced design team located in their Baltimore.
Employee turnover is very low at Polk, and a majority of the staff has been with the company for decades. Such depth of experience makes it a lot easier to build a substantial base of knowledge. Every aspect of Polk speakers is designed from the ground up, which also helps in a situation like this, because instead of trying to build a box around off-the-shelf components, Polk's engineers designed everything to solve the specific problem of making a high-performance speaker fit in a small enclosure.
Just like Polk's larger speakers, the TL2 uses a ring radiator tweeter that is similar to that used in its LSi floorstanding speaker systems. The company's Time Lens system of aligning the woofer and mid bass on the same plane gives the speakers a high level of coherence, making them sound much like a single-driver speaker but with the performance advantages of a two-way system. (Read about the TL2's other unique features here: http://www.polkaudio.com/homeaudio/blackstonetl/technology.php)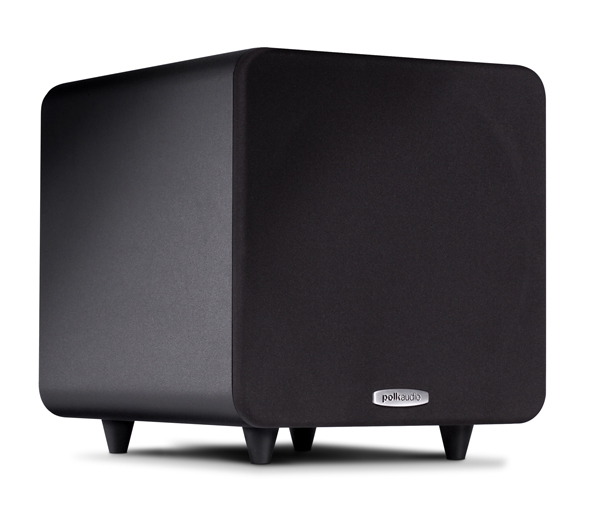 Set-up Options
Polk offers three different ways to use the TL2/PSW111 combination. No matter what your amplification situation, it's a breeze to utilize. The system can be used with your speaker level outputs, line level outputs, or, if you have a multichannel home-theater system with an LFE input, that will also work.
The TL2 claims a low-frequency response spec of -3db at 125Hz, but you can take advantage of room gain by placing the speakers in the corner of the room or near the rear walls. They will even work well on a bookshelf, though imaging performance may suffer. The PSW111's LF crossover setting is variable from 60Hz to 150Hz. A 60Hz setting is too low for the TL2s and leaves a hole in the upper-bass response, but start at that level so you can slowly bring up the subwoofer level and presence.
Should you lack sophisticated measurement tools, play a few bass-heavy tracks and fine-tune the level and frequency crossover controls until the speaker system has sufficient bass weight without the subwoofer sounding rough or boomy. You'll know you've nailed it when you get full-bodied bass response from the tiny speakers and can't really tell where the sub is located in the room. If you have access to test tones, you can get a great feel for where the satellites stop and the subwoofer takes over, making it easier to concentrate on overall system smoothness.
Mind-Blowing Sound
Any pre-conceived notions you may have about small speakers will vanish the minute you play music through the TL2s. Having heard more than my fair share of outright lousy inexpensive (under $1,000/pr.) speakers, the TL2s are a treat, even for those of you with champagne taste and budgets. Initially staying in the budget groove, I plugged in my used Pioneer SX-424 receiver that I picked up for $60 on eBay for last issue's "Slummin" column. Using 50-cent-per-foot Radio Shack speaker wire and a used Denon 3910 universal disc player (also purchased on eBay for about $200) made for a highly impressive budget system, and a great place for any music lover to start their journey.
Even with 15 watts per channel, the little Polks played authoritatively. When listening Alice in Chains' Jar of Flies, I could crank "I Stay Away" to (small) room-rattling levels. A brief stint with favorite tracks that have a lot of LF energy will help you optimize the subwoofer to perfection and attain more musical enjoyment.
As much fun as the TL2/PSW111 combination is with a vintage receiver, I wasn't ready for the big jump in sound quality I got when stepping up to better electronics.  First, I swapped the SX-424 for the Cambridge Audio 840P (a 90-watt-per-channel solid-state integrated amplifier) and then, for the Croft Series 7 tube preamplifier, and finally, the Micro 25 hybrid power amplifier. Each took the sound quality further than the preceding setup. Indeed, the TL2s are extremely revealing speakers.
Suffice to say that, when mated to the $2,500 Croft setup, the Polk combination more than held its own. Connecting it to world-class electronics revealed imaging performance and reproduction of spatial cues that I expect from speakers costing much more. Granted, with the dCS Paganini stack driving the system, you could now easily hear the speakers' limitations, yet they still made no missteps. The only errors were those of omission. But if you don't listen to music with huge dynamic and frequency extremes, you may never miss a thing. Once properly setup, bass from the three-speaker system boasted excellent detail; this was not a case of hearing just one-note bass thump away. I was particularly excited listening to Marcus Miller's new A Night In Monte Carlo, which contains several great bass solos.
The mids are natural and open, neither squawking nor beaming. Fans of vocal music will be thrilled with the large helpings of coherence. Listening to Anja Garbarek's "Big Mouth" on her Smiling and Waving proved a joyful experience. The shifts in her timbral character as she goes from a highly processed background vocalist to a cleaner, main vocalist were easy to track with the speakers, as they never lost control of the electronic instrumentation in the background. Ani DiFranco's live version of "Amazing Grace" from Living in Clip was another fun song that the TL2s aced. DiFranco's complex vocal stylings fall flat and lose natural resonance on unresolving speakers. But the Polks sailed right through, delivering a rich performance. And if you are sick and tired of Nils Lofgren's "Keith Don't Go" (and let's face it, who isn't?) but hooked on plucky acoustic guitar music to serve as test material, try DiFranco's "Gravel"–you may have a new favorite test track.
And if it's power you want, it's power you've got. I was consistently impressed with how loud these little speakers played without breakup. Though many of us believe that you can only get "big sound from big speakers," the TL2/PSW111 combination renders such thinking obsolete. Even when spinning some of my favorite heavy tracks from Led Zeppelin, UFO, and Deep Purple, I was able to push these speakers extremely hard before distortion started to set in. And yes, I dialed up the volume up to levels that would certainly cause the average apartment or dorm dweller to get angry looks from neighbors.
Finally, the Polks do something that almost no budget speaker does well: They offer up a liberal share of resolution at low volumes. And in tackling this challenge, they do an even better job with tube amplification than solid-state. Even at quiet conversation levels, it was easy to discern the differences between Robert Plant and his backing vocalists on the recent Band of Joy. This degree of dynamics and contrast reveals a high level of linearity that I've never had the pleasure of experiencing at this price.
Oh, and for those looking for the ultimate computer system, the TL2s perform incredibly well when used nearfield on a desktop. With the subwoofer under your desk, the TL2s throw a huge soundstage. Matching them with the latest MiniWatt three-watt amplifier served as a perfect choice, as it coupled tube warmth with the speakers.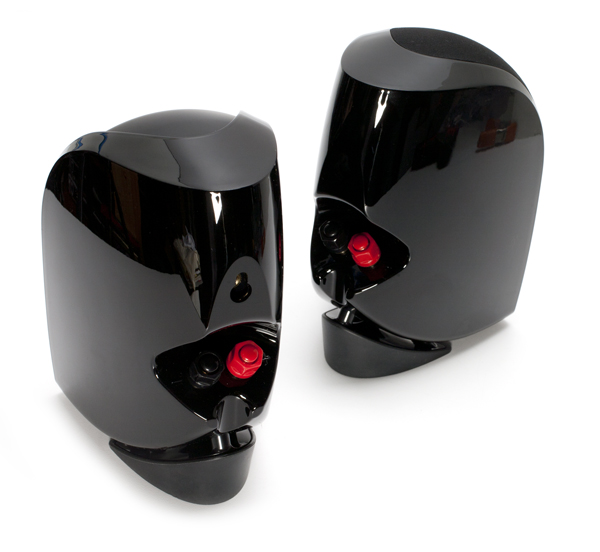 You Know You Want 'Em!
I've rarely heard a pair of $1,000 speakers, let alone a $500 set, which possesses this level of balance. You need the subwoofer to make them sing, but it's worth the extra money. The $600/pair Silverline Minuets are also excellent, but don't have the TL2/PSW111's bass grunt or cheaper price. The Polks win the day.
If I were starting my hi-fi journey today, these would be the speakers I would buy. The Polk TL2/PSW111 combination offers everything a music lover could want: Great imaging, weighty LF performance, tonal accuracy, and the ability to play loud when required. And they are solid enough that, should you join the ranks of dedicated audiophiles, you will be able to go through a few rounds of electronics upgrades before you start thinking about a better pair of speakers. The TL2s are that good; they may just stay in your family forever.
Polk Audio's claim of "Big Speaker Sound Without the Big Speakers" is spot-on.  TONE is eager to award the TL2/PSW111 speaker combination one of our Exceptional Value Awards for 2011, and they will be the speaker to beat for one of our Product of the Year Awards this December. Enthusiastically recommended.
The Polk Audio TL2 speakers and PSW111 subwoofer
MSRP: $99.99 ea (speakers), $299.99 (subwoofer)
http://www.polkaudio.com/homeaudio/blackstonetl/index.php
Peripherals
| | |
| --- | --- |
| Digital Source | Denon 3910    dCS Paganini stack |
| Analog Source | Dual 1219/Grado Red    Rega P3-24/Denon 103 |
| Amplification | Pioneer SX-424    Cambridge Audio 840P integrated amplifier    Croft Series 7 preamplifier/Micro 25 power amplifier |
| Cable | Audio Art IC-3, SC-5    Radio Shack speaker cable |