According to the official CES website, this was the most highly attended show ever, with attendance over 150,000.
This is quite a jump from when it was only about 110,000 back in 2009, shortly after the economy tanked in the fall of 2008. The number is calculated by tallying everyone who physically got a badge holder, not just those registering.
Just down the street, the Venetian hotel showcased 95% of the "High Performance Audio" exhibits, with dCS, Nagra, Audio Plus Services and a few others across the street, displaying in the Mirage hotel.  The Home Entertainment Show was located a few blocks down the street at the Flamingo, more of a consumer show; similar to THE Show in Newport Beach and managed by Richard Beers, who handles both shows. Unfortunately, the Vegas THE Show is nowhere near the draw of its southern California counterpart.  It remains the ghost town that it's been for the last few years.
Without taking an official tally, attendance seemed a bit off at the Venetian this year, as it was last year since CES has moved to a "middle of the week" format.  Now taking place Tuesday through Friday, instead of the usual Thursday through Sunday, the schedule change eliminated a lot of the bloggers and such from the world of high end audio, as many were unable to leave their day jobs to attend, leaving foot traffic steady, yet manageable. Many vendors commented that though foot traffic was down, qualified inquiries were way up.
As I mentioned on our Facebook page, If you are interested in room by room coverage, with commentary on every rack of gear present, visit the Stereophile site.  They did an excellent job and had a full compliment of writers on hand, working tirelessly to get fresh coverage up each day.
Here's my take on what was trending:
More products with high aesthetic sense.  While "lifestyle" is such a dirty word in the high end audio industry, more products are appearing that wouldn't look out of place in a design conscious environment.  I.e., hifi doesn't have to be just for the man cave anymore.  With some great examples from Meridian, BelCanto, Nagra and Peachtree, to name a few, perhaps the most stunning product introduced this year is the Intuition from Wadia Digital.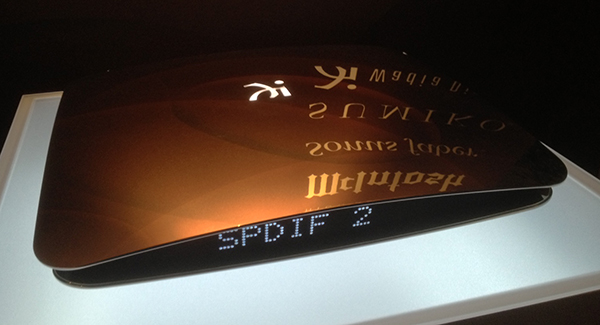 Combining a Wadia DAC with a 350 watt per channel (into 4 ohms) integrated amp, this product looks like a bit of a variation on the Apple MacBook Pro design brief.  Available in four finishes: matte black, matte silver, turned aluminum and the nickel plated masterpiece you see here, the Intuition features multiple digital inputs (of course, it will grab the digital bitstream from your Apple device) and an analog input.
Picking up on the trail blazed by Devialet at the 2011 CES (by far the coolest product at the 2011 show), the Wadia is poised for success.  Retail price, depending on finish will be in the neighborhood of $8,000.  We look forward to a full review as soon as it's available.
Happily, vinyl just keeps gaining steam, with more turntables, phono cartridges and phonostages than ever.  Regardless of budget, spinning records has never been easier or more fun.  Who would have thought ten years ago, that vinyl would be so vital in 2013?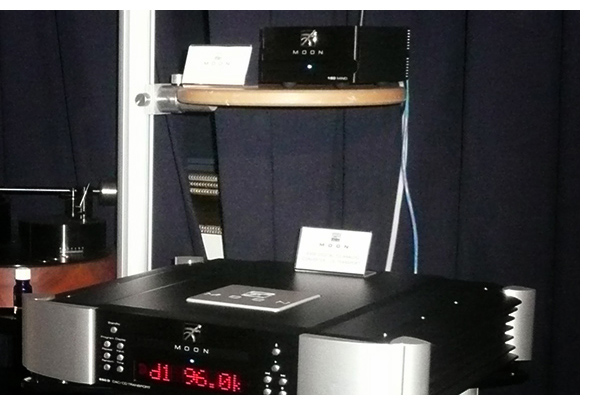 Streaming continues a meteoric rise, with nearly all of the majors offering a streaming product, incorporating your tunes ripped to various storage devices, along with incorporating your favorite internet radio station, or online music provider all from the convenience of your mobile device. Simaudio's MiND 180 is the perfect example.  This technology has become far less garage and much more glamour in the last year, making it easier than ever to get music from the net to your home.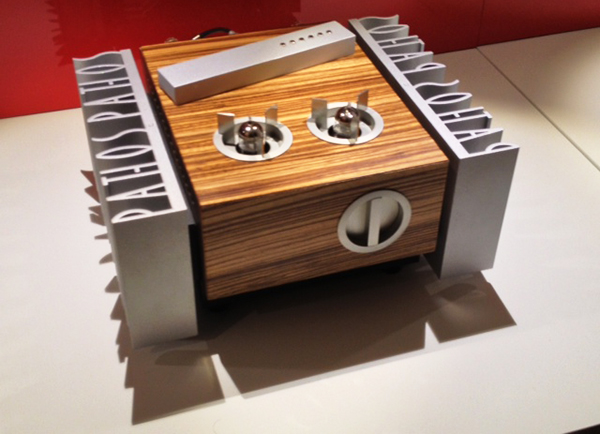 Personal audio is still on a rising trajectory, with more of the majors getting into the headphone amplifier game.  This Pathos Class-A amplifier shown here at $1,495 underscores the majors commitment to performance and style.
The most intriguing development on the software side of the equation is the new PONO player, brainchild of Neil Young and Bob Stuart (of Meridian Audio).  I heard a very exciting demo of music via the PONO process, and it is well done.  Neil Young is calling it "sound from God." I'd say he's not far off track. More info when my NDA's expire.
Another welcome trend, is that of more women on both sides of the fence.  There were more women presenting and attending this segment of the show than in years past and this will dovetail nicely with the women joining the TONEAudio staff in the next few months.  Stay tuned for their observation on the industry, the gear and their own personal pursuit of hifi.
-Jeff Dorgay