With all the horror surrounding last months article in The Wall Street Journal, on "the vinyl boom being over," it appears that records are still being made and records are still being sold.
Certainly, tons of turntables, cartridges and phono preamplifiers are being produced as well. So is the sky falling or is it not?
But what a lot of enthusiasts, hipsters, and industry pundits (especially the ones that are old enough to have been around for the first go of the vinyl trip) seem to always forget is that just because something is imprinted on a slab of vinyl doesn't mean it's automatically awesome, it's automatically better than a digital recording and that "digital sucks," because it doesn't.
This isn't the start of a digital vs. analog debate. That's a tired conversation as far as I'm concerned. VERY tired. But back in the 60s and 70s, until vinyl's near demise in the mid 80s, a lot of what gets pressed sucks, sonically. As inconvenient as records and tapes were, the CD was really produced as a stopgap to all the piracy that was going on.  With digital recording and data storage such new mediums, I'm going to guess that the suits in charge probably never foresaw the 52x CD writers and 100 pc cake pans of blank CDs at Costco in the mid 90s. Oops.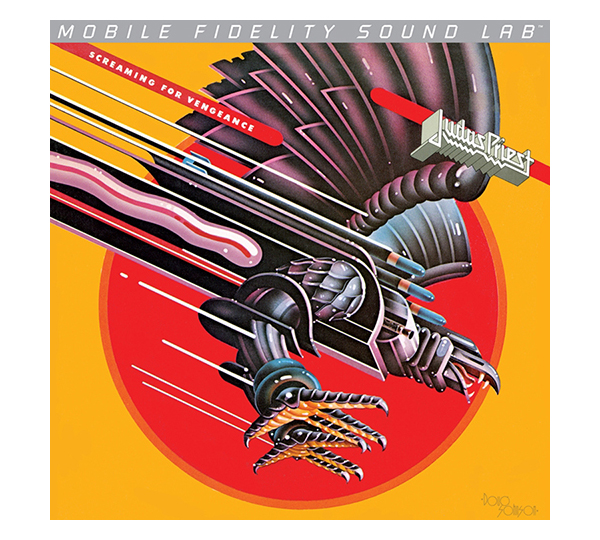 After a major resurgence, vinyl is probably going to wind down a bit. It's a matter of logistics, spare parts, and availability of raw materials. Most of all, it's got a lot to do with what's being pressed. While most of the audiophile remasters are still being done with great care, a lot of what the remaining major labels are kicking out is definitely sub par. And even the reissues are less than adventuresome in the choices being made. If not for Mobile Fidelity going off the beaten path now and then with a little Judas Priest here and a little KC & The Sunshine Band there, the reissue market would be incredibly boring.
It doesn't help that used prices keep going up, up, up, either. The good news is now you can find whatever obscure record you couldn't find in your local used vinyl shop. The bad news is that you are going to pay dearly for it. All of this supply and demand stuff is what it is. I love music and will always listen to it, no matter what the medium and I'll probably always have at least a few turntables and some records. Will vinyl keep rolling merrily along? I hope so, but I hope that we can see a little bit more attention paid to quality, instead of just banging it out. This isn't what killed vinyl the first time, it's what killed the music industry.
Here's to hoping for the future…