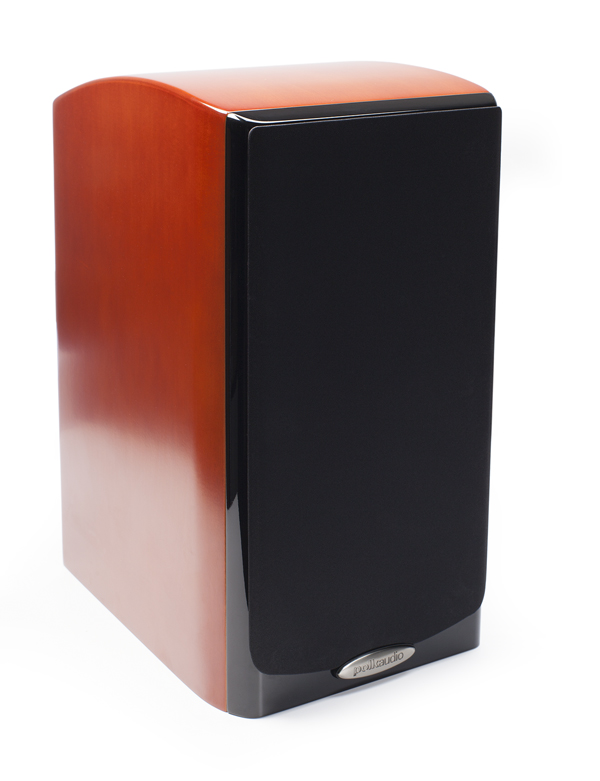 Polk Audio has been making high-quality products since 1972.  Over the last few years, the company has been stepping up its game at the high end of its product line, beginning with the LSiM707 floorstanding speakers, which we reviewed back in issue 42.  The $1,500-per-pair LSiM703 bookshelf speakers reviewed here capitalize on the same technology and driver advances as the larger 707s, but do so in a smaller package.  And like the $4,000-per-pair 707s, the 703s perform well beyond what their modest price tag suggests.
The three-way LSiM703 employs a rear port and Polk's Dynamic Sonic Engine design, which places the 3.25-inch midrange driver and 1-inch ring radiator tweeter in separate chambers within the speaker enclosure, further isolating the driver units from the acoustic vibrations produced by the woofer.  The midrange and woofer cones are constructed of polypropylene, which is injected with air to form a honeycomb structure that combines the benefit of low mass, stiffness and high damping.  The crossovers include both Mylar and polypropylene capacitors, as well as non-magnetic air-core inductors, which are less prone to electrical-signal disturbance and thus deliver improved transparency.  This construction provides a good balance between sensitivity and smooth frequency response, and is indicative of the speaker's build quality in general—from the flush grilles, right down to the high-quality jumpers between the binding posts, which can be bi-wired.
Our review samples are finished in an attractive cherrywood veneer.  (Ebony is also an option.)  The speaker's MDF-based enclosure is exceptionally inert, which a classic knuckle-rap test confirms.  I leave the grilles off for all listening sessions, though they will come in handy wherever prying fingers or noses lurk.  I find that the LSiM703's bass response and imaging focus benefit from inert stands, and my 26-inch-tall Sound Anchors prove a perfect fit.
The detail paid to the time alignment, transparency and coherency comes through the LSiM703s immediately, allowing the heart and soul of the music to shine, regardless of musical genre.  Malian vocal legend Salif Keita's album Papa, with its modal melodies and deep grooves, is a magical experience through the compact Polks, which require proper toe-in to create a convincingly holographic presentation.  I suggest the classic equilateral triangle configuration for optimal results.
The Stranglers' classic track "Golden Brown" is a great reference, combining a dry but well-recorded lead vocal and great melody with intricate interplay between bass and drums.  Lesser speakers homogenize these elements, but the Polks shine, keeping the pace and keeping the individual elements separate from one another.  I put this tune on repeat for more than a few plays.  On the title track of Lisa Hannigan's Passenger album you can hear every breath and lip purse on her closely miked vocals—a tough accomplishment for a speaker in this price category.
While the LSiM703s are not an overly analytical or strident speaker, they are precise in the way that their realistic presentation draws you into the music, and then holds you there.  Music lovers will have a difficult time using them strictly for background music.  They start and stop transient musical events on a dime, with no overhang, confusion or timing issues.  The Polks sometimes even seem to have the authority and realistic weight in the bass region of floorstanders, with the bass guitar and bass drum having real impact and definition.  The only trade offs that become apparent after extended listening are the sudden falloff of the deepest bass notes and the last bit of midrange refinement that far costlier speakers offer.
To their credit, the LSiM703s always stay out of the way of the music, allowing the distinctions between different masterings of classic albums to come through with ease.  The speakers also spotlight newer recordings that fall victim to the "loudness wars," and give recordings with excellent dynamic range plenty of breathing room.  In this regard, they remind me of my Thiel CS2.4 floorstanders; that's pretty good company, considering that the Thiel's cost four times what the Polks do.
The LSiM703s work equally well with solid-state or tube amplification, making them an easy fit for whatever you have on hand.  I fall smitten when pairing them with the Carver Black Magic 20 stereo tube amplifier I just finished reviewing; combining EL84 tubes and the smoothness of the Polks makes for a seductive, user-friendly system.
A Superb Value
The overall feel of the Polk LSiM703s is one of a more relaxed ease, mixed with high-quality construction; nothing screams budget in their sound or appearance.  That's the advantage of going with speakers from a company with 40 years of engineering and manufacturing expertise.  Polk has hit the bull's-eye with the LSiM703, proving that a big company can easily compete with (and even excel beyond) what a smaller artisan company can accomplish, and do so at a moderate price.  These speakers are on my suggestion list for friends on a reasonable budget in the market for quality bookshelf speakers.  We are happy to award the LSiM703s one of our Exceptional Value Awards for 2013.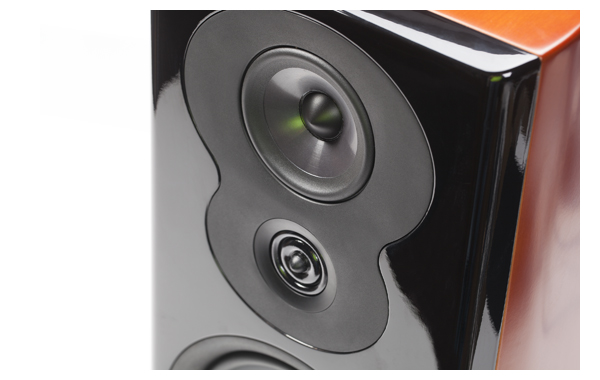 Additional Thoughts
By Jeff Dorgay
Visiting the Polk factory in 2010 and seeing a full complement of ARC REF components in the demo room, I knew the company was serious about "getting back into the audiophile market."  Touring the factory and getting a chance to talk to the engineering staff, it's clear that Polk really wants to make a mark with the LSiM series, which the company has done with great success.  On many levels, I'd even compare Polk to Hyundai in the sense that it is making a reasonably priced product that scores as high or higher than Lexus on the J.D. Power surveys.  Another great parallel is the KEF LS50 mini-monitor.  It's amazing what big speaker companies can accomplish when they apply their design and manufacturing expertise to a real-world pricing structure.
Before shipping the LSiM703s off to Andre, I was anxious to see just how much of the 707 floorstanders sound was available here.  Because the 707, 705 and 703 all share the same components in their Dynamic Sound Engine driver design, you really only give up low-frequency weight and dynamics as u come down the range, so those listening in a smaller room aren't really sacrificing much.  In my smaller (13-foot-by-16-foot) room, these speakers really rock the place, and a little bit of room gain goes a long way.
While these speakers can illustrate the differences between amplifiers incredibly well, I share Andre's excitement for using them with tube amplifiers.  I have excellent results with the PrimaLuna ProLogue Premium integrated, as well as with my vintage Conrad Johnson MV50.  Combining the speakers with the Rega Brio-R integrated amp, a Rega DAC and a Mac mini makes for a smoking system for about $3,500—which is a perfect place to start your audiophile journey, or just stay there happily ever after.  There's never been a better time to be a music lover and an audio enthusiast.
Polk Audio LSiM703 Speakers
MSRP: $1,500 per pair
Peripherals
| | |
| --- | --- |
| Amplifier | McIntosh MA6600 integrated amplifier |
| Digital | Only C700R CD Player    Logitech Squeezebox Touch with Keces XPS   Rein Audio X3-DAC |
| Cables | Transparent MusicWave MM2 speaker cable   Darwins Cables Silver interconnects    Kimber Kable Opt-1 TosLink |