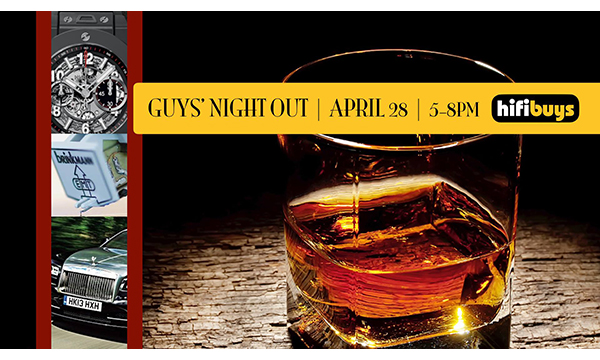 HiFi Buys (3157 Peachtree Road NE, Atlanta) will host the inaugural Guys' Night Out event—an evening of cars, cigars, craft whiskeys, hi-fi presentations, and luxury showcases, with a focus on creating unforgettable, high-quality experiences.
Featured hi-fi brands include Audio Research Corporation, Ayre Acoustics, Brinkmann Audio, PrimaLuna, and AudioQuest. Participating luxury brands and establishments include Buckhead Cigar, Groomed Buckhead Barber, Hennessy Jaguar of Atlanta, Land Rover of Buckhead, Rolls-Royce Motor Cars of Atlanta, Hublot Watches, and Meehan's Public House.
Guests will have the opportunity to receive a complimentary hot shave and enjoy cigars in a comfortable outdoor lounge. Delicious hors d'oeuvres, a selection of fine wine and spirits, and a sampling of local craft beers will be served.
Admission and parking are free, and, despite the event's name, all are welcomed to attend. (HiFi Buys' inaugural Girls' Night Out is scheduled for later this year!)
For more information, visit https://www.facebook.com/events/123611664705169/ or http://www.hifibuys.com.