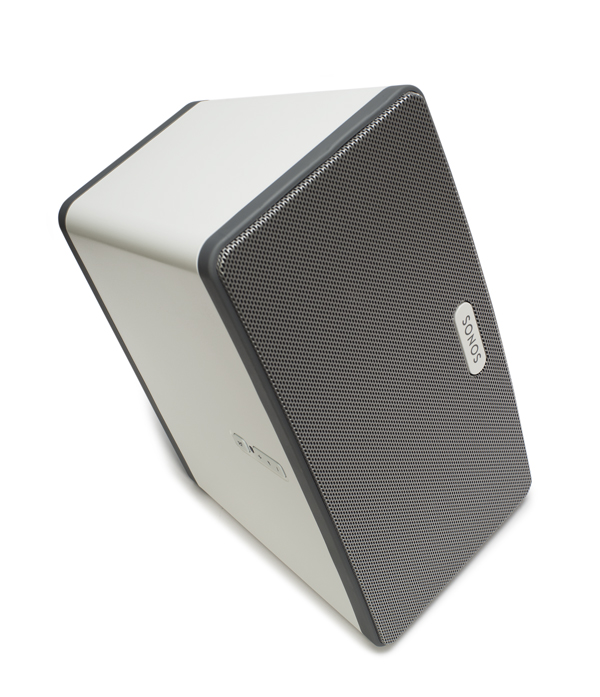 I love music and make my living off of that love, in print and on the air. But when it comes to audio quality, I'm tuned out. In the family room, I'm just fine with Boston Acoustic A60s in the bookshelves above the stereo—just two of them. 5.1 is 3.1 more than we need. And in my office, I make do with a pair of Bose Companions. Beyond what I hear from the computer, all I need, for both fun and work (my radio column in the San Francisco Chronicle) are my Delphi satellite tuner, a Logitech Internet tuner, and a Radiosophy HD, which serves as my AM/FM radio.
Back upstairs, Dianne and I did opt for speakers in the kitchen ceiling and in the living room—just a pair of smaller Bostons flanking a raised fireplace. But bedrooms, bathrooms and other areas had to make do with radios—or nothing at all. It wasn't exactly the sounds of silence, but close.
And that was fine by us. We don't need our iTunes and CD library wherever we go. So, when Thomas Meyer and Eric Nielsen, who work at Sonos, came calling, offering to let me try out a Play:3 system, I put them off. Sure, it sounded enticing: a wireless system "to bring almost all the music you could ever want – from every corner of the planet – to every room of your home," as Meyer put it. But I thought it'd be a headache setting up an around-the-house system. Nielsen  assured me that it'd be painless. I hemmed and hawed some more (I'm on deadline for a book on Little Feat), and finally agreed to check it out for a possible item in my radio column.
I have, and here's the item. It's not a review—I'm hardly qualified to evaluate audio equipment—but a report on what it's like to expand the sound of music to…everywhere.
Back in the day—which is to say, when I was much  younger—when I wanted to hear the radio or hi fi in different rooms around the house, I had to wire up speakers in each room—or, in fact, hire someone to do it for me. If I paid extra, I could get separate volume controls for each pair of speakers. Otherwise, the amp or tuner controlled everything.  Now, of course, everything's wireless, and it can be as cheap as a Windows Media Player sending programming to computer speakers around the house—or as sophisticated as a Bose, Lync or Crestron whole-house system, running from $2,000 to $5,000 and up – way up.
Sitting comfortably below those numbers is the Sonos Play:3, which, basically, sends audio from online sources (Pandora, Stitcher, Spotify, Rhapsody, etc.), including thousands of Internet radio stations around the world,  to wherever you place the Play:3, a speaker containing a pair of drivers and a tweeter.  As a controller for what music goes to which room, you can use your smartphone, iPad or computer. An optional "Connect" device links Sonos to your sound system, so your original speakers don't go to waste. (Sonos has also introduced the "Sub," which the company says boosts audio to supersonic levels.)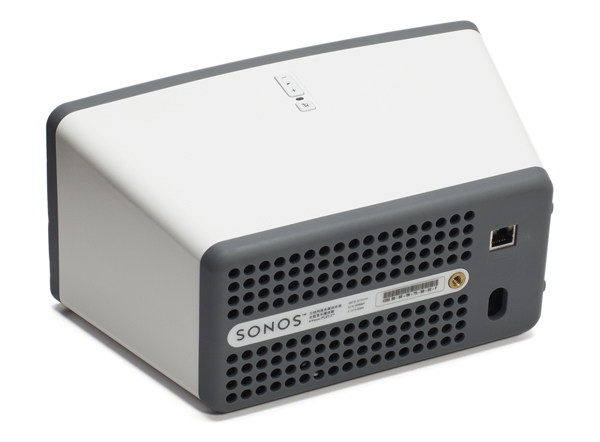 Not being an audiophile, I don't know about that.  And, not being handy, I'm not in sync with the many reviewers who've lauded Sonos' easy set-up. But, with help from my tech guy, Kevin Miller, I got my Play:3 system running. As it played, Miller exclaimed, "This is the kind of thing you used to have to pay $6,000 for."
So, what do you have to pay these days? About $350 for the Play:3 and a bridge to connect to a router. Add $100 for a heftier Play:5 speaker, and $350 for "Connect." Sonos has lots of options. It's best you go to its site (sonos.com). I'm here to say that for radio fans who want both terrestrial and Internet radio, plus their own music collection, to be available beyond where the computer or stereo system is, this is pretty cool. I especially enjoyed exploring TuneIn Radio and its instant access to some 60,000 stations around the world, from local faves to, say, a classical station in Greenland.  ("Klassisk.")
I'm on the great New Orleans station, WWOZ, right now, enjoying "The Kitchen Sink" and a segue from Taj Mahal to Kris Kristofferson. Upstairs, we have a San Salvador station (Laser Ingles) playing American hits. I can go to Sirius/XM and, later, my Little Feat channel on Pandora, or dig up any of 15 million tunes from MOG or RDIO, or a rare live cut on Wolfgang's Vault. I can play a radio aircheck I have stashed on iTunes. With the brand new DAR.fm app, I can record any of thousands of AM/FM (and BBC) shows and play them back on demand. And on Songza, I can find channels to match any mood or activity. Crazy.
Through an audio input in "Connect," you can even transmit music from your CD player, turntable or new-fangled digital music player to the Play:3. And it all sounds good. As an actual audio authority, Terrence O'Brien of engadget, noted, "The Play:3 is more than adequate for casual listening. It's clear, loud, and punchy enough to start up a small dance party if need be."
Even without guests bouncing around a parquet floor, you'll appreciate Sonos.  It's not all about high-end audio. It's about being able to hear just about anything you might want, whenever and wherever you want. When Thomas Meyer, at Sonos, first invited me to check out a system, he claimed that "our customers listen to twice as much music after they buy, and are borderline fanatical about their experience."  That didn't sound right to me, but time with Sonos has proven him right. I'm well over the borderline. And it's a good place to be.
Sonos Play3
MSRP: $299
www.sonos.com