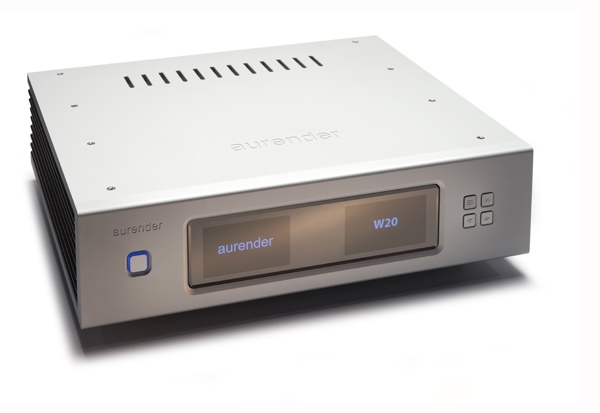 We've been living with an Aurender S10 for over a year now and it has been fantastic. With world-class sound and build quality, the S10 doesn't give you much (if anything) to complain about. You can control Aurender servers with your iPad and the interface is similar to those of a lot of other products on the market, with your music easily arranged by artist, genre or album.
A big part of the Aurender's magic is its solid-state drive buffering the music stored on its internal hard drive, minimizing jitter and other timing errors. The new W20 builds on this success with either a 6- or 12-terabyte onboard hard drive available to store all but the most massive music collections. W20 owners requiring more space need only have NAS available; the W20 enables you to view your entire NAS music collection seamlessly on your iPad.
With the W20, Aurender has taken the world's best sounding music server a step further, by adding the ability to access an external word clock. This is not a subtle upgrade and those with mega systems will likely welcome it, especially considering that there are only a few other digital players with an extra word clock output available, so integrating the W20 with your system means you only need one additional cable.
Watch for our very enthusiastic review of the W20 coming soon.
Aurender W20 Server
Approx. $17,000