Curtis Peoples
Sept 11, 2008
Imbibe!
Portland, OR
photos by

Jeff Dorgay
text by

Jeff Dorgay
Artist web site: http://www.curtispeoples.com/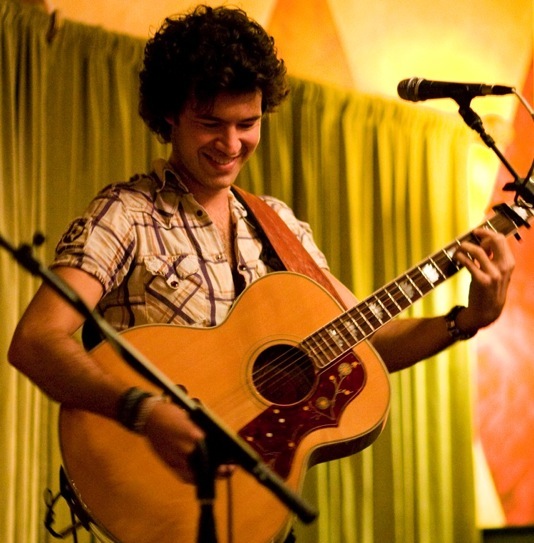 Arriving at the show a little bit early, we found that Curtis' original gig (with his full band) had been cancelled and he managed to put together this show with a friend from Portland.  Definitely the mark of a man committed to the music. Peoples played an acoustic set, consisting mostly of work from his recent self-titled release to a sold out crowd and was very enthusiastically received.
While the CD has more of a pop feel, perhaps in a Wallflowers or Tom Petty kind of way, his acoustic set was a bit reminiscent of early Ryan Adams. The level of passion that he played with showed not only how much he enjoys what he's doing, but that he does have a mastery of his material to be able to mix it up this well and still pull it off with ease.
Having just heard his new CD recently, it was a treat to hear this alternate version. Curtis will be on a short tour for the next two weeks, but starting up again mid-October. Watch for the October issue of TONEAudio, where we have a full review of his CD and an interview.
Keep an eye on this one, he's got what it takes.