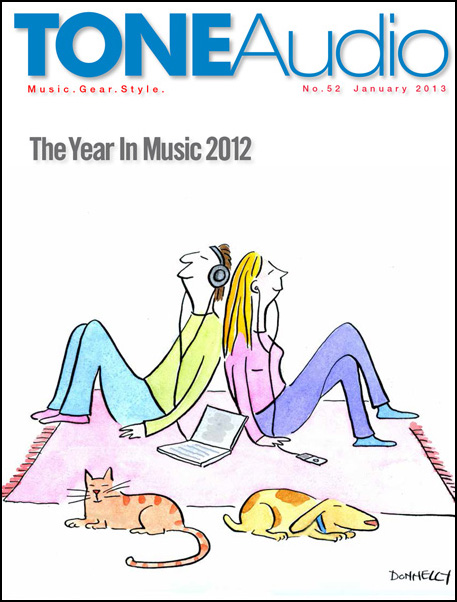 Issue 52
Cover Story
Our Annual Recap!
Download TONEAudio Issue 52
300 page PDF Standard Resolution 25MB
---
TONEAudio's Music Annual
By The TONE Staff
A complete list of our record reviews for the past year along with a comprehensive
overview of our concert coverage and artist interviews, with an issue by issue listing
at the end. A perfect recap for your record purchases this year! Keep this one on
your tablet or smartphone to jog your memory.
Illustration, by Liza Donnelly