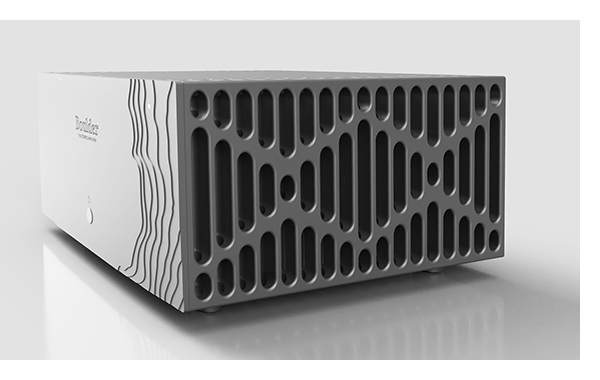 It's a pretty big deal when Boulder Amplifiers announces a new series of amplification components, in this case the 1100 series.
Starting with the 1160 power amplifier you see here, weighing in at 140 pounds and producing 300 watts per channel, (doubling into 4 and 2 ohms) you can see that this is no pebble. As with past Boulder designs, it is fully balanced from input to output, using the same massive connectors as their larger amplifiers, there is no compromise in it's design. It takes advantage of their latest 983 gain modules, which are unique to the 1100 series. And there are 28 discrete output transistors per channel, assuring that it is more than up to the task of driving any speaker load.
Even the casework is updated for an even cooler look. Boulder is the only amplifier company in the US that does every stage of their design and build in house along with a level of artisanship in their aluminum casework that is matched by no other manufacturer, period.
Taking advantage of everything they've learned on their flagship 3000 series, which we feel is the world's finest amplifier, it will be exciting to listen to what they've produced in a single chassis with 300 watts per channel. Priced at $28,000, it is very competitive with the rest of the industry.
Stay tuned, we are really looking forward to this.