Vivaldi is here!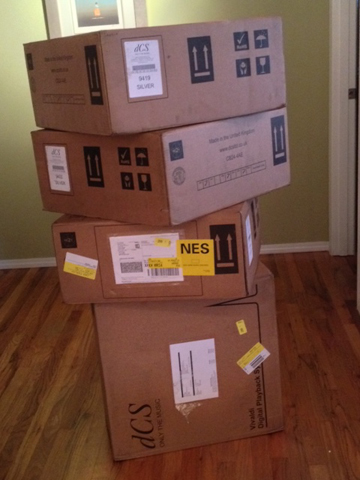 Now that dCS has caught up on production of the Vivaldi digital playback system, one has made it across the pond to replace our Paganini, which has served well as our publishers digital reference component for the last few years.
How much better can a six figure player be?  Initial listening at various hifi shows has been exciting and Jacob Heilbrunn (writer for TONEAudio and The Absolute Sound) feels it is the top of the the heap. "It really does bridge the gap," Heilbrunn told me about his Vivaldi.  And this is from a man that uses the Continuum as a reference.
Stay tuned, we'll be talking a lot about this in the future.