Tone's Last Minute Holiday Shopping Guide – Sponsored by MoFi Distribution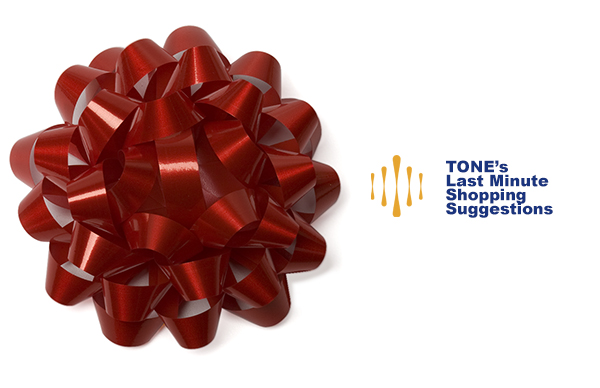 For those of you like us, that either leave shopping and holidays to the last minute, or somehow end up being the person that buys yourself the best presents at the end of the day, here's a few suggestions from the crew at MoFi Distribution.
Little Fwend Automatic Tone Arm Lifter. This one reminds us of the automatic and semi automatic tables of the old days, when you could walk away from your turntable, knowing nothing bad would happen at the end of the record.   https://www.littlefwend.com/about

MoFi Ultra Low Noise Feet. We've used these with a number of different components to great effect.  https://mofi.com/collections/accessories/products/mofi-electronics-ultra-low-noise-feet

MoFi Super Heavy Weight Champion Weight. This one's so awesome, we've got three of em – one for each of our Technics decks.   https://www.mofi.com/product-p/mfeshwch.htm


IsoTek EVO3 Polaris. We use the larger Sirius version, but this and the Polaris offer up a great power conditioning solution for small systems. Very reasonably priced, too.   https://isoteksystems.com/products/evo3-polaris/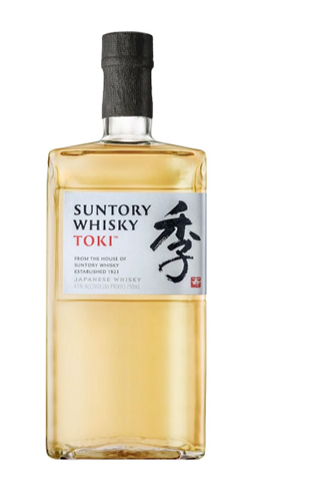 Suntory Whisky Toki.  More cocktails, less arguing about cables, pressings, and politics. Sign us up. Back when we all went to hifi shows, this crew made the best drinks. Here's one of their secrets. (Key ingredient of the MoFi Japanese Old Fashioned)   https://www.youtube.com/watch?v=X27SEBppHnQ

Dr. Feickert Next Generation Cartridge Alignment Tool. Another #ToneAudioApproved product. We started with the Geo Disc and graduated to the Feickert Protractor nearly a decade ago. The current version is even easier to use with a great instruction booklet. https://www.musicdirect.com/analog-accessories/feickert-next-generation-cartridge-alignment-tool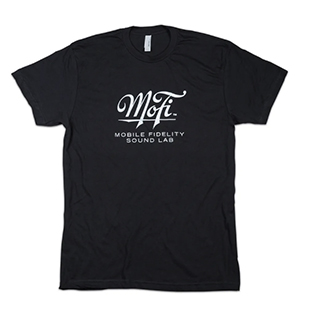 PIEGA ACE 30 Speakers. These mini monitors from Piega, pack a major punch. Say that ten times as fast as you can. Bonus points for saying this ten times after a few Old Fashioned's. Ha.   https://piega.ch/en/products/ace-30

MoFi Script T-Shirt. Our publisher's been wearing one of these since the day TONE was launched. If you are a true vinylista, you really need one.  https://mofi.com/collections/accessories/products/mfslsshirtscript_mofi_script_t-shirt

Wharfdale Diamond 12.2 Speakers. These mini monitors with Wharfdale's new Klarity cones will surprise you. In a good toys instead of socks kind of way. https://www.wharfedaleusa.com/collections/diamond-12/products/diamond-12-2-bookshelf-speakers
MoFi Edition LS3/5a Speakers. There are a number of variations on the LS3/5a theme. These are one of the best. We could argue THE best, but hey, let's have some of that whisky, and listen to another record instead…  https://falconspeakers.com/collections/ls3-5a/products/falcon-ls3-5a-mofi-edition-loudspeakers
Finite Element Ceraball Feet. Finite makes incredibly good equipment racks (that just happen to be gorgeous as well) and these Ceraball feet work remarkably well, eliminating even more vibration from diffusing the sonic picture your system presents. We've had incredibly good luck with these under vacuum tube components. Hint, hint. https://www.leakaudio.com/collections/upgrades/products/finite-elemente-ceraball-isolation-feet
Leak Audio Stereo 130. This one sounds great, and pays homage to Leak's beginning. Not to mention looks super cool. Don't forget the matching CD player!  https://www.leakaudio.com/collections/stereo-130/products/leak-stereo-130-integrated-amplifier.
SolidSteel SS Series Speaker Stands. Practical, affordable, and hold a lot of weight. The perfect thing for those big monoblocks. What, no big monoblocks? Keep shopping.  https://www.leakaudio.com/collections/speakers/products/solidsteel-ss-series-speaker-stands?variant=32905664594013.
MoFi LP #9 Stylus Cleaner. Keep that stylus clean! It's easy. Just go back to front. Remember that.  https://mofi.com/collections/accessories/products/mfsllp9_lp-9_stylus_cleaner
HiFi Rose RS201 The new HiFi Rose streamers are our favorites, bar none. This one's got an integrated amp built in, making it the perfect audiophile gift for your non-audiophile friends. They won't know you snuck it in under the tree. Just add whisky and speakers for instant party. See how easy that was? https://eng.hifirose.com/RS201E-info