Time to build an Amplifier!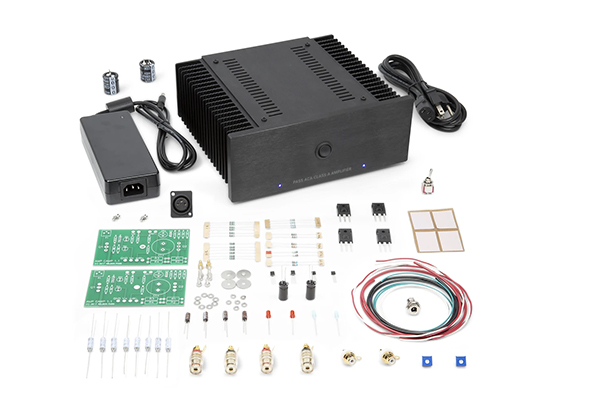 It's time to get the soldering iron out, especially with fall on the horizon.
If you've spent any time in the DIY world, you might be familiar with Nelson Pass and Wayne Colburn from Pass Labs. These guys give so much of their design knowledge back to the DIY family, so that those not able to afford a big pair of Pass Monoblocks can still get some of their magic.
We just got an email from the diyaudiostore showing off their "Amp Camp Amp" kit, that features everything you need to build a Nelson Pass designed, 8 watt per channel, class-A power amp.  (and you can build them as 15 watt mono blocks – which might just be killer for those of you with Quads) How cool is that? We've ordered our kit, so watch for an upcoming build article and full listening review.
This is going to be BIG fun!