Rotel's A11 Tribute Integrated Amplifier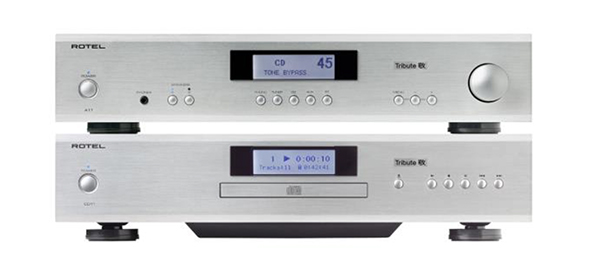 We've just received the new A11 Tribute from Rotel, aptly named as this project was initially designed with the late, legendary audio designer Ken Ishiwata.
One of the most influential designers in audio's history, Ishiwata was equally famous for taking components that he felt "had extra potential," and reworking them to his liking. The results are always fantastic, as they are here with the A11. Unfortunately, Mr. Ishiwata passed away just as the A11 Integrated and CD11 CD player were being finalized, so the Rotel team finished them in his honor. The amplifier is here for now, and the CD11 is on the way soon.
This 50wpc integrated offers a built in MM phono stage, and a streaming (only) DAC. But for $795, it is an excellent solution for anyone wanting basic, yet high performance audio, at an incredibly reasonable price.
We will have a full review very soon.
Please click here for a link to the Tribute products on the Rotel site.