Red Miracle RCA interconnects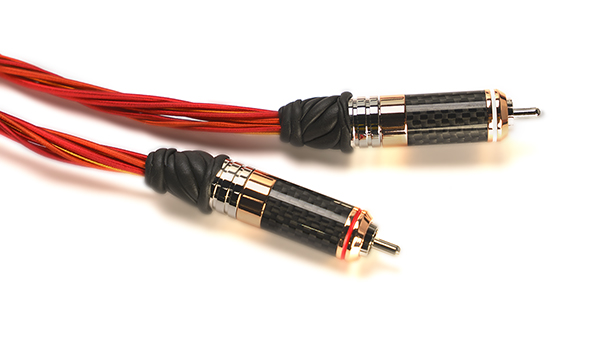 You all know we don't do a lot of cable reviews around this place. We've got a few things that work, and we stick to it. Kind of stubborn that way.
However, when my friend Francois Saint-Gerand from Ana Mighty Sound asks me to listen to something, I take note. If you've ever visited their shop, or their room at various hifi shows, he's always got great music and great sound in his room. And his passion for excellence is second to none. These beautiful cables (1M length RCA) have just arrived, and we are just about to set up a couple of very controlled listening sessions, so we can hear what these cables do (or perhaps more importantly, do NOT do) to the audio signal.
The Elpispandora Art Audio Red Miracle interconnects are here. These hand made cables feature "the highest of craftsmanship, and the highest quality copper," as part of their approach, with the conductors insulated with hand spun silk from Kyoto.
It's not often audio cables arrive with a set of gloves. They are the most beautiful audio cables we've encountered, and can tell already that they have been made with extreme care. These are available in RCA and XLR, 1M and 1.5M lengths. Cost is €2,640 for the 1M RCA pair and €3,300 for the 1.5M pair.  (XLR is €3,360 and €4,000, respectively, with a 2M length at €4,550)
Please stay tuned.
You can find out more at the factory site: