Conrad-Johnson's CAV 45-S2 Control Amplifier Arrives!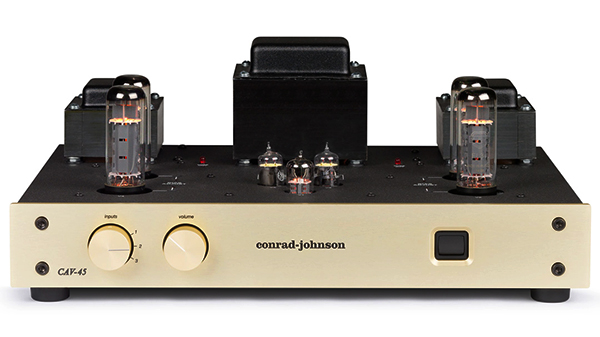 Long time readers of TONE, know what a deep history we have with the legendary tube audio manufacturer, Conrad-Johnson.
Those wanting the ultimate in simplicity and sonic purity, but not requiring tons of power, have sought out the CAV45, years after the final one rolled off the production line. Now, enjoying all the latest circuit upgrades that c-j's premier components are famous for, we have an even more special amplifier than it's predecessor. Producing 45 watts per channel, through a quartet of EL-34 tubes, this is an incredible experience. We'll have a full review very soon.
Priced at $4,250, this is an amplifier you can enjoy for a lifetime.