posted: March 25, 2009
WHAT THE &!$%?
Fuckbook
Matador Records
CD and LP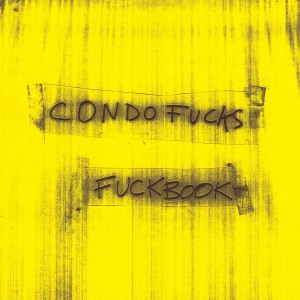 WHAT THE &!$%?
Add another artist that's jumped on the bandwagon of groups that can't resist the appeal of using obscenities in their name. Released on March 24, Fuckbook, the debut album by the Condo Fucks, is actually an all-covers record by longtime indie-rock staples Yo La Tengo. If you like your tunes gritty, ragged, and dragged through the muck, the album is definitely worth your time–as are most efforts by the Hoboken trio. Plus, it's on vinyl.
Still, the more interesting issue at hand is why an increasing number of bands are embracing the formerly taboo f-word. Is it because people have become desensitized? Is it a tongue-in-cheek way of rebelling? Is it because it's fun to say? Or is it just because? Of course, it used to be that obscenities in rock music were frowned upon due to the fact that it automatically prevented most outlets from reporting on a song, record, or band that used such language. Family-friendly newspapers, grocery-store aisle magazines, and FCC broadcast stations shy away from controversy.
But since so much music coverage has shifted online and become independent (you're reading this, aren't you?)–trends paralleled by the rise of uncensored media such as satellite radio, Myspace, and Internet downloads–the thinking has changed. In the past year or so, noteworthy records by the likes of hardcore collective Fucked Up, indie noise experimentalists the Fuck Buttons, and electronic wizards Holy Fuck have all seen release. And a fair amount of acclaim, considering.
Now the bar has been raised. With apologies to the aforementioned bands, they've just been outdone by the Condo Fucks, whose Fuckbook might be the best play on fakebook–the word used to describe sheet-music books filled with the basic melody, chord, and lyric information that allow even beginners to play a song–ever committed to print or tape. Add in that Yo La Tengo released a covers record in 1990 called, yes, you guessed it, Fakebook, and the wordplay is on par with the greatest album names in history.
–Bob Gendron