posted: February 26, 2009
U2 – No Line on the Horizon
No Line on the Horizon
Interscope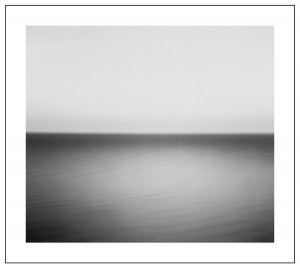 U2′s last few albums proved their continued relevance – check out their "we can still rock" stance on 2004′s How to Dismantle an Atomic Bomb. Now, their first album in nearly five years clearly shows that the boys from Dublin can still break new ground. No Line on the Horizon is the band's biggest step forward since Achtung Baby, sounding more like a collaborative effort and less like the newest incarnation of Bono and the Other Guys.
The Edge's guitar work, in particular, is more nuanced and supportive than ever before.
His signature sound is intact, evident by the stray power chords in "Moment of Surrender." They're a reminder that he is still creating varied and unusual soundscapes that make you forget they are coming from a guitar amplifier. Even when he goes back to familiar arpeggio structures on "Unknown Caller," it sounds fresh, and The Edge comes off like a long-lost friend who's returned from a sabbatical looking tanned and healthy.
Other songs, such as "Get On Your Boots," the first single, are so firmly rooted in the 21st century that you'd never guess it was U2 without Bono's unmistakable vocals. Drum samples and '80s synthesizer outbursts are mixed with a steady rhythm guitar onslaught that will conjure any number of today's hottest indie rock bands. The power riffs and guitar solo from "Stand Up Comedy" may have you wondering whether Jimmy Page accidentally wandered into the studio. The moody and atmospheric opening for "Fez-Being Born" fits easily into the hyperdub genre before the gears are suddenly shifted and the song jumps into a mechanized and frantic beat.  On the lovely, folk-tinged "White As Snow," each band member has a chance to affirm his contributions to the past and present, while creating something completely new.
The rhythm section of Larry Mullen Jr. and Adam Clayton gets buried in the mix on occasion, but they break some new ground on this album as well, as on the energetic rocker "Breathe." From song to song, Mullen and Clayton remain the most unbreakable  link to U2′s past.
Brian Eno and Daniel Lanois are back as producers, which may be a mixed blessing for some fans. Horizon is full of dense, exciting textures and ideas, neatly illustrating why U2 has been part of the rock vanguard for so long. If you've always been frustrated with the muddy, homogeneous sound of The Unforgettable Fire and The Joshua Tree, there's no reprieve here. The recording quality of Horizon is a step back from the claustrophobic wall of sound that plagued How to Dismantle an Atomic Bomb, but I'd love this band even more if they injected a bit of air into the mix.  I'll be anxious to investigate the LP when it becomes available.
I do question whether or not Eno and Lanois are solely to blame, since Steve Lillywhite used to commit the same sins back in the early '80s. Maybe that's just how the band likes it.
In an era when artists that were so vital 25 years ago are venturing into the studio and putting out another record simply because they can (Bruce Springsteen, I'm looking at you!), Horizon stands as a beacon of hope.  There's a wholeness and consistency to this album that instantly places it at the forefront of their best work. U2 has often been criticized for getting too big for its own good, but No Line on the Horizon proves that this band knows how to go into the studio and produce something of substance and meaning, even after 30 years together.
–Marc Phillips