posted: April 10, 2009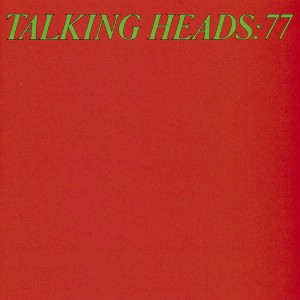 For years I've considered Fear of Music to be Talking Heads masterpiece, but after trotting out their 1977 debut album a few months ago, I may have to reconsider. '77 remains so fresh and vibrant after 32 years that I believe it could be released today and still be considered a vital, unique contribution to indie music.
Much was made of David Byrne's quirky, slightly nervous vocal delivery and the band's stripped-down minimalist aesthetic upon its release, but today I find this album to be confident and thematically coherent. The album's first track, "Uh Oh, Love Comes to Town" would be sunny and optimistic even without its steel drum accents, and I still get a thrill listening to "Pulled Up" by remembering how this was my very first exposure to this influential band. I never understood why this appealing song didn't become a monster single.
Many fans are quick to point out that this is the album that unleashed "Psycho Killer" on the world, but I like to take refuge in the deeper tracks; the cerebral and hopelessly romantic "The Book I Read," is one of my favorites where Byrne delights in a literary work that turns out to be written by his beloved. Unlike the 1978 follow-up, More Songs About Buildings and Food, there are no labored and clunky rhythms, or strange and inaccessible departures that make you want to skip to the next song. '77 is an amazingly fluid experience, and I can't wait to get this 180g reissue once  it comes out!  Click the purchase link above to pre-order from Music Direct now, or for the high resolution digital lovers in the crowd, it is still available on Dual Disc.
–Marc Phillips