posted: May 13, 2009
Steve Earle first met Townes Van Zandt in 1972 at The Old Quarter in the latter's hometown of Houston. Van Zandt had been shouting for the aspiring folkie to perform "Wabash Cannonball," but was silenced once Earle unveiled an astounding rendition of the heckling singer-songwriter's fast-paced "Mr. Mudd and Mr. Gold." The song is one of 15 Van Zandt tracks Earle interprets on this heartfelt tribute album to his deceased mentor, a years-in-the-making project that puts him back on course after 2007′s underwhelming Washington Square Serenade.
True to the honoree's storytelling brilliance, Earle infuses the material with narrative conviction and colorful personality. The record alternates between slow and midtempo numbers, achieving a literary rhythm that helps lure listeners into the painful worlds of cowboy outlaws, broken lovers, and hopeful drifters.  Earle adds very little embellishment to the originals, choosing instead to perform versions faithful to the way he remembered Van Zandt played them in concert. The results occasionally teeter on being too safe, yet such occasions are rare.
Sonically, this is a primarily minimalist affair on which finger-picked notes, scraped strings, and shuffling chords resonate with raw grit and unvarnished emotion. All but four of the tracks were recorded by Earle at his Greenwich Village apartment accompanied by just his gravelly voice and acoustic guitar; bass and drums came later, in Nashville. A few takes-the loose "White Freightliner Blues," lighthearted "Delta Momma Blues," and spare "Don't Take It Too Bad"-receive bluegrass treatments and benefit from the addition of a full band. Throughout, though, it's Earle's show. He alone captures the spectrum of Van Zandt's complex persona and contrasting moods. Rooted in country, songs encompass everything from barn-dance jigs to stark meditations.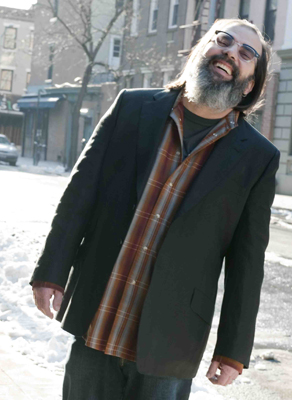 Echoing with Earle's thick drawl, "Loretta" unfolds as a drinking song that could break out at a moment's notice in any hole-in-the-wall bar. As humid as a dripping-wet summer day in Houston, "Brand New Companion" gives way to a jaunty harmonica solo that evokes age-old border music. "Where I Lead Me" clangs and rattles, Earle riding percussive ripples out to a promise land of rural pastures. The outspoken vocalist sounds even more at home on lonely ballads.
"Rake" emerges from cruel shadows only to be reluctantly pulled ahead by climactic strings. Rage Against the Machine guitarist Tom Morello lends his otherworldly tones and controlled chaos to the haunting "Lungs," which is sung through a haze of distortion. "No Place to Fall" doubles as a gospel plea. And the somber "Colorado Girl" strips emotions bare, with Earle wholly invested in the magnitude and meaning of sacrifice.
"Shake the dust out of your wings/And the sleep out of your eyes," encourages the singer on the gorgeous "To Live Is To Fly," ending the set on a high. In the process, he leaves the listener wanting more. And it's this subtle maneuver-Earle's gentle spurring of new generations to discover Van Zandt's legacy-that is Townes' greatest achievement.
LP lovers take note, Kevin Gray at RTI did an excellent job of mastering this record.Pressed on two 180g.LP's for maximum dynamic range, it has a big, open sound and the surfaces are very quiet.
–Bob Gendron