posted: March 20, 2009
Purchase
Rickie Lee on Original Recordings Group
Pop Pop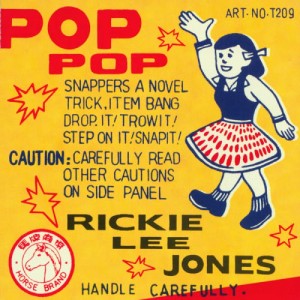 I still like Rickie Lee Jones.
No, I don't ever want to hear "Chuck e's In Love" ever again, but I still like an occasional dose of Rickie Lee.  Pop Pop was almost squarely in the middle of her recording career, but was somewhat of a departure from her past album Flying Cowboys in the choice of Don Was as producer.
Produced as a two record 33 rpm set, there are only three songs per side, allowing maximum dynamic range.  If all of the forthcoming ORG records sound this good, sign me up; this is analog at it's finest.  Smooth and seductive with ultra quiet surfaces, yet tons of detail.  My original LP sounds like a CD compared to this one!
–Jeff Dorgay