posted: July 19, 2010
Praise and Blame-Tom Jones
Praise & Blame
Mercury Nashville
CD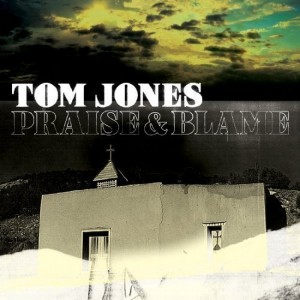 Perhaps he's a vampire; no one has done a better job at being immortal than the legendary Welsh singer.  Vampire or not, Jones still belts it out like he did in his 20′s on his latest effort, Praise and Blame.  Where his last disc 24 Hours, had more of a club music feel, this record is straight ahead singer/songwriter fare and in typical Jones' style, he sings the tunes on this disc like he invented the format.
Bob Dylan's "What Good am I" is the first track, with Jones singing over a pounding bass drum with a delicacy that might surprise fans used to his high octane crooning.  You have to wait long though, the second track, "Lord Help The Poor and Needy" features the signature pipes at full volume, with a healthy dose of twangy guitar from producer Ethan Johns (Kings of Leon) cranked up to the same level, could be the most kick ass track on the record.
But it's all good.  No, it's all great.  Recorded at Peter Gabriel's Real World Studios, this disc is full of texture from start to finish, much like Johnny Cash's first in the American Recordings series. The recording is fantastic, with such a big soundstage that Jones big voice envelopes the room. So far, there are no plans for a vinyl or high resolution digital release, but this record begs for it. The delicacy on "Nobody's Fault But Mine," is reminiscent of Johnny Cash's "Delia."
The ease by which Tom Jones is able to switch gears from album to album is a testament to his musical diversity and his ability to continue to attract top notch musicians and production talent proves his greatness.  The only thing he hasn't done is a metal album.  Who knows what might happen if he and Rob Halford run into each other in a pub?
–Jeff Dorgay