posted: December 5, 2012
Our Top Rock and Pop Albums of 2012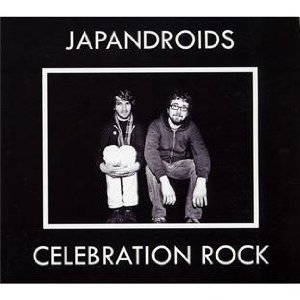 It's that time of the year again to start making lists, particularly of the "best" variety.
In that spirit, herewith Music Editor Bob Gendron's Top Rock and Pop Albums of 2012.  It wouldn't be a bad idea to put the records you don't already have on your own list, or perhaps for Santa.  Happy listening and happy holidays.
10. Dr. John Locked Down
9. Baroness Yellow & Green
8. Frank Ocean Channel Orange
7. Justin Townes Earle Nothing's Going to Change the Way You Feel About Me Now
6. Neil Young & Crazy Horse Americana and Psychedelic Pill (tie/combined)
5. Ty Segall Slaughterhouse and Twins (tie/combined)
4. Kendrick Lamar Good Kid, m.A.A.d. City
3. Sharon Van Etten Tramp
2. Killer Mike R.A.P. Music
1. Japandroids Celebration Rock
Rounding Out the Top 25—Honorable Mentions: Neneh Cherry The Cherry Thing, Dan Deacon America, Bob Dylan Tempest, El-P Cancer 4 Cure, Father John Misty Fear Fun, Jamey Johnson Living for a Song: A Tribute to Hank Cochran, Men Open Your Heart, Miguel Kaleidoscope Dream, Bob Mould Silver Age, Passion Pit Gossamer, Redd Kross Researching the Blues, Santigold Master of My Make Believe, Tame Impala Lonerism, Corin Tucker Band Kill My Blues, Bobby Womack The Bravest Man in the Universe
Five Consistently Overrated Records: Bat for Lashes The Haunted Man, Death Grips Money Store, Dirty Projectors Swing Lo Majellan, Godspeed You! Black Emperor Allelujah! Don't Bend! Ascend!, Grimes Visions
Watch for Bob's favorite box sets….