posted: January 20, 2011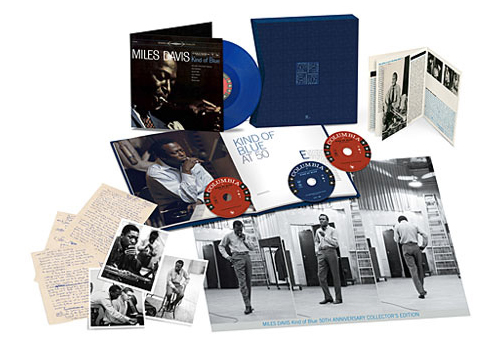 Music lover and audiophile alike, I'll bet you have more than one copy of this record, but here's a few reasons for buying THIS version.
First, it's pressed on blue vinyl, which is coolio in its own right.  Also included is a two CD set that includes the album in its entirety along with some previously unauthorized tunes and a DVD featuring a documentary about the making of this jazz classic. 
If that weren't enough, there is a wonderful book about Miles inside, along with some very nice photos and Miles' personal notes of the recording session.
The recording quality is decent, but hardcore collectors will have a better version somewhere in their collection, but that's not why you should have one of these on your record shelf.  The 50th anniversary box is a great presentation of the most famous jazz record in history, so you need one!
–Jeff Dorgay