posted: April 15, 2010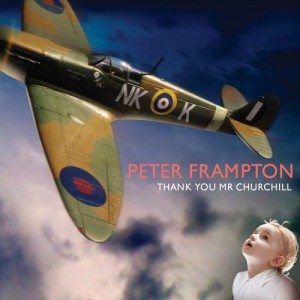 Listening to legendary guitarist Peter Frampton's latest record, two questions pop immediately to mind; why isn't a free CD or digital download included with a $35 rock record that only has 11 songs on it, and most importantly, why didn't Peter Frampton release a record like this after his mega-blockbuster Frampton Comes Alive?
Seriously. Frampton Comes Alive was one of the most ubiquitous rock records of the late 70's, raising the bar for live album quality. Everyone had it in their record collection, and for good reason – it was a great snapshot of Frampton's tour along with killer sonics. Even though his next record, I'm in You would eventually go platinum, it didn't have the essence that made Frampton Comes Alive great.
Frampton continued to tour and make records, though he never matched the success of Frampton Comes Alive. (Frampton Comes Alive II, released in 1995 features a great track selection, yet has probably only sold a few thousand copies to date) He started to regain notoriety with his 2006 release, Fingerprints, winning a Grammy in the process with an album full of instrumentals.
24 years on a wild rollercoaster have seasoned Frampton. While his guitar playing has lost none of his trademark intensity, the focus of his lyrics has matured tremendously. Years ago, he sang, "I don't care if they cut my hair, all I wanna be is by your side." Now he thanks Winston Churchill for bringing his father home from the war in the title track and on "I'm Due a You" he laments a crashed hard drive derailing his creative process. Lyrically, this is by far the heaviest album Frampton has done.
Frampton's guitar playing has never been better and more diverse, no doubt from years of endless touring. He's lost none of the fire live, and it translates well on this record, offering a good balance of spirited soloing and textured acoustic playing. Always the consummate rock guitarist, Frampton makes it a point to list every guitar used on each track in the album credits.
The album has come full circle from a production standpoint as well. The co-producer and engineer Chris Kimsey was also the engineer on Frampton's first solo record in 1972, Wind of Change. Recorded at Frampton's home studio in Cincinnati, there's an interesting roster of guests. Benmont Tench (Tom Petty and the Heartbreakers) plays the Hammond organ on the opening track, Pearl Jam drummer Matt Cameron handles most of the drumming duties and the Funk Brothers make an appearance on Frampton's tribute to Motown, "Invisible Man."
The most interesting guest on the record, however is Frampton's son Julian, who takes the lead vocal on the third track, "Road to the Sun." The younger Frampton asserts his individuality, offering a gritty rendition to the track. To his credit, he is not a carbon copy of Dad's voice.
Side three of the album (Track 7 for CD listeners) is Frampton's take on the Wall Street crisis, "Suite Liberte", beginning with an instrumental reminiscent of the Fingerprints album, ending with the vocal track "Restraint."
The last side has three straight ahead rock tunes that are closer to Frampton's past work in pace and feel. The sound quality is first rate; the CD was mastered by Bob Ludwig and the LP by Chris Bellman at Bernie Grundman Mastering. The LP version is outstanding, taking up two slabs of vinyl, with plenty of room for dynamic grooves. It's always nice to see this much care taken with any recording.
Peter Frampton has grown a lot as a man, as songwriter and a guitarist. Thank You, Mr. Churchill is quite possibly Frampton's best record.
–Jeff Dorgay